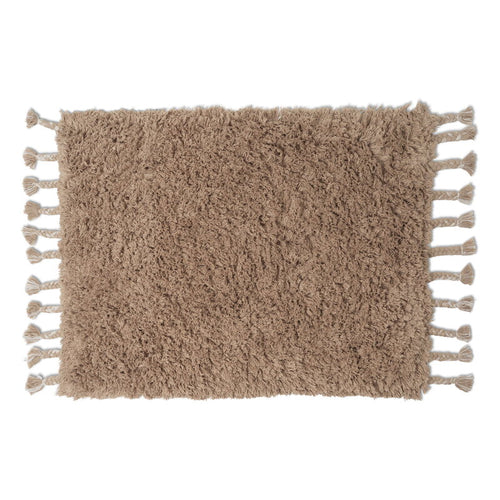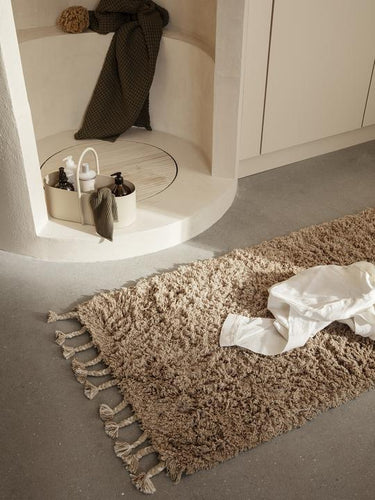 Ferm Living
Amass Long Pile Mat, 70 x 50, White Pepper
$80.00
Country of Origin: Denmark
Designer: Ferm Living
Dimensions:  W: 70 x H: 50 x D: 3 cm
Measurements including braided fringes: 80 x 150 cm / 31.4 x 150 in. Pile height: 3 cm / 1.2 in. Hand tufted.

Materials: 100% cotton. 

Why is it Special?
 
This series of hand tufted cotton Amass mats and rugs are made to keep toes cosy and toasty. The long pile rug features chunky, braided fringes that accentuate its handcrafted expression. Made from 100% soft cotton, Amass Long Pile Runner is well-suited for use throughout the home and can be machine washed when needed.


Wash: Vacuum. 30°C gentle wash