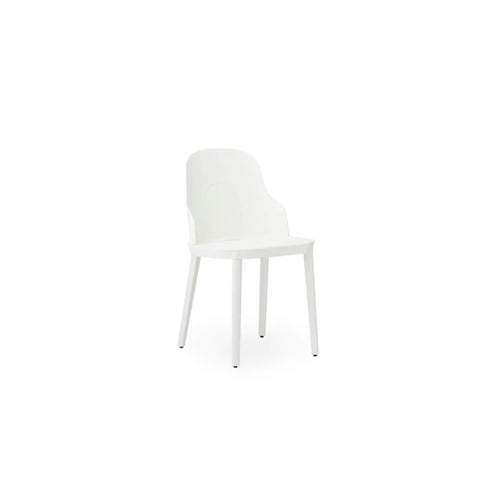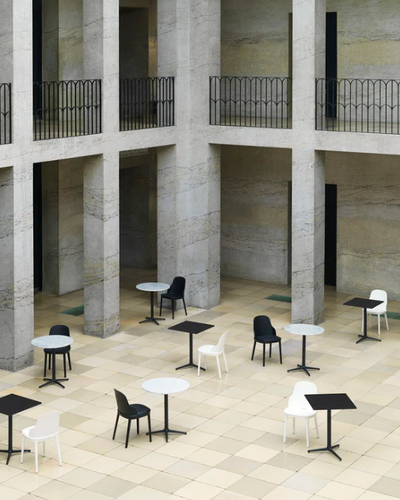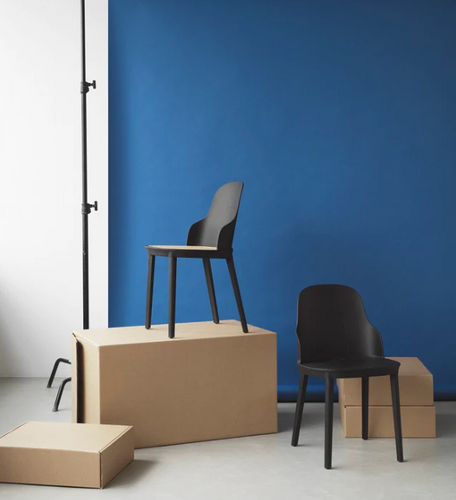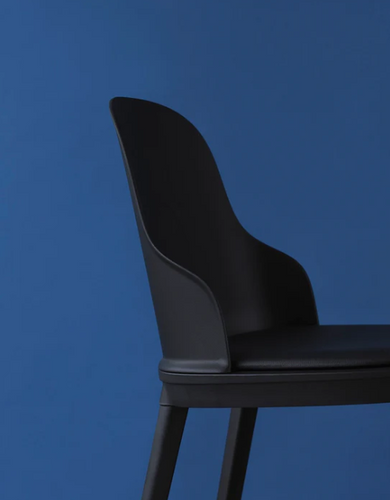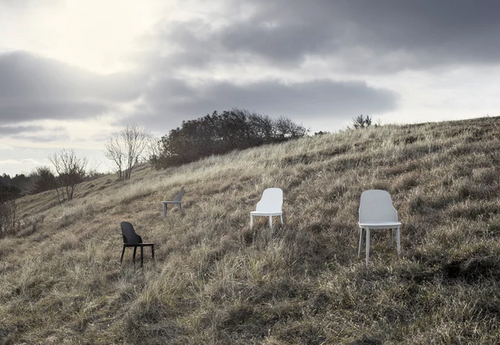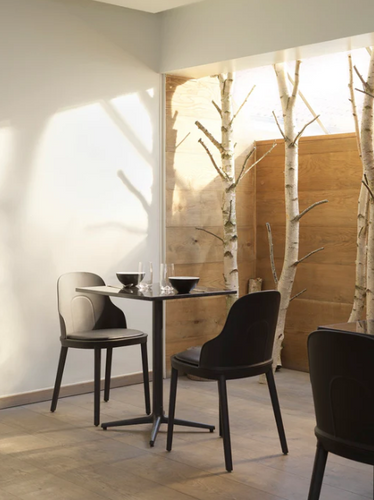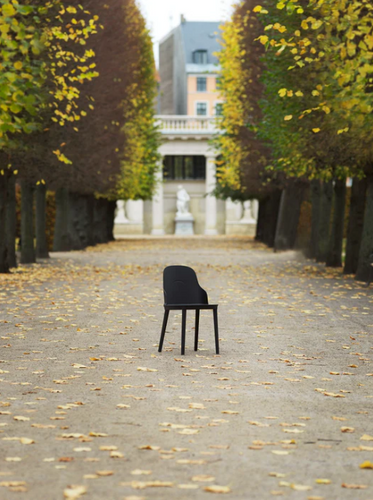 Manufacturer: Normann Copenhagen
Designer: Simon Legald
Dimensions: H: 79 x L: 45 x D: 50 x SH: 45,5 cm
Materials: Polypropylene
Why is it Special?
The Allez chair has a light and airy look, and the design idiom draws on recognizability. The organic curves of the shell mimic the shape of the body. Together with the reinforced backrest, this ensures optimal strength and seating comfort. The designer's signature principle of an honest design suited for modern needs is clearly evident in the shape of the Allez chair. About the design, designer Simon Legald tells:

"Most chairs are based on a construction consisting of a type of shell and a frame. By breaking up the chair into components, it can be shaped and adapted to suit different environments. The construction was a key motivation in the design and is what makes Allez so innovative and unique."

Allez is available in five timeless tones, each reflecting the stark and beautiful Nordic nature. A balanced and neutral color palette of park green, grey and warm grey, as well as black and white, allows the design to humbly fit into larger contexts and outdoor environments. The color scale supports the desire for a design that will stay relevant for many generations to come.


The design of the Allez chair alludes to the French city life and bistro culture that emerged in the late 1800s and has since become a popular way of life all over the world. In the wake of traditional bistro chairs, the very symbol of café culture, time has made space for a new generation of café-inspired chairs like the Allez. Allez gives a contemporary look and feel to the traditional café chair's soft idiom and constructive strength in terms of design, functionality and sustainability. The result is a flexible design that still nods to a bygone era but has now been adapted to suit even more environments and user scenarios.
It has taken several years of development for designer Simon Legald and Normann Copenhagen to create a chair that meets the expectations of a modern and flexible design and works both indoors and outdoors. The search for manufacturers with market-leading expertise led to Italy, where specialists were willing to commit to the ever-increasing requirements that Normann Copenhagen sets for a future bestseller.


* Because of the size and weight of this item, free shipping does not apply. Please provide your shipping address and we will get back to you with a quote as quickly as possible.