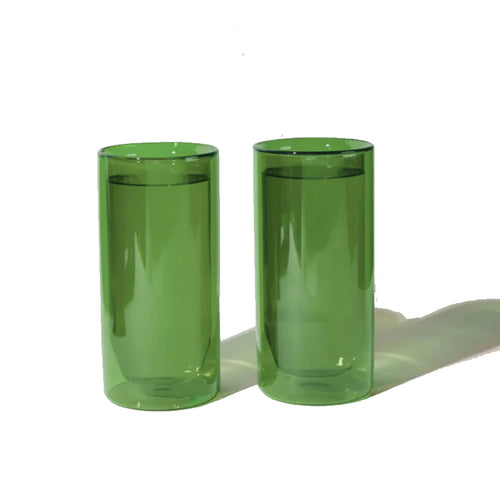 Yield
Yield Double Wall 16oz Glasses Set, Verde
$61.00
Regular price
$71.00
Designer: Yield

Manufacturer: Yield
Material: Double-Wall Borosilicate Glass
Dimensions:  16 oz
Why is it Special?
The double-wall glass provides insulation suitable for use with hot or cold drinks.
Double-wall glass insulates for a cool to touch experience without the need for a handle. The form visually suspends liquid in the center, putting your coffee, tea, cocktails or water on elegant display.

Design that speaks your language. Bring calm, function, and elegance to your space with Yield's range of glassware and apothecary. Yield is an independant design studio/manufacturer. Houseswares and apothecary founded by Rachel Gant & Andrew Deming. Proudly part of Pattern Brands family.