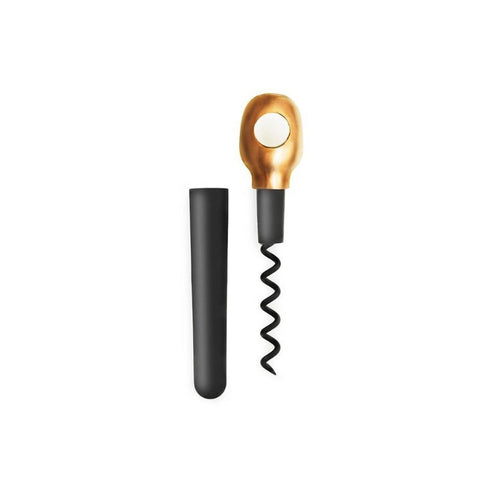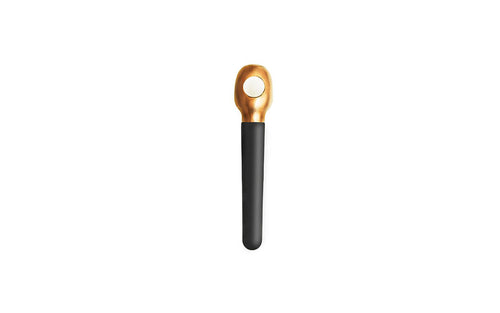 Designer: Simon Legald
Manufacturer: Normann Copenhagen
Country of Origin: Copenhagen
Materials: Silicone, Titanium Coated Stainless Steel
Dimensions: H: 13,6 x L: 3 cm
Why is it Special?
The Basic series consists of four items: a foil cutter, a wine stopper, a corkscrew and a wine pourer that helps oxidize the wine. The designer's aim was to cut out all unnecessary details and gimmicks in order to focus on the raw form and basic function.The organic shapes and the finish add warmth and nostalgia to the design and soften the expression.
Basic is light and comfortable to hold and the satin-like surface ensures that the wine flows easily. The surface has been titanium-treated, making it extra durable. Pour a tasty glass of wine for yourself and your friends using this unique family of wine accessories.

Lightweight material for easy handling. Titatium coatning ensures extra durabilty.