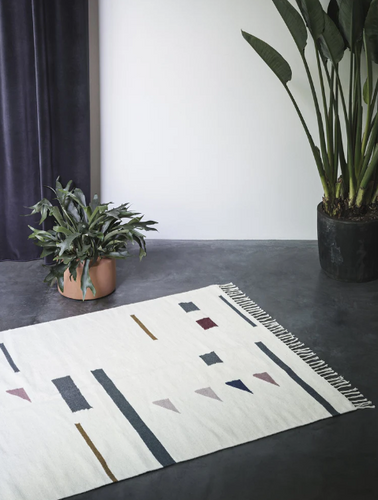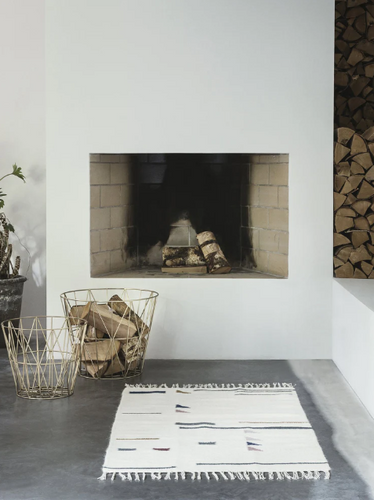 Country of Origin: Denmark

Manufacturer: Ferm Living
Dimensions: W: 80 x H: 140 cm
Materials: 80% wool and 20% cotton, hand-woven.

Why is it Special?
A rug is a great way to define a space and through colour and form create a sense of coherence between the furniture and accessories in a room. The Kelim Rug redefines traditional kelim craftsmanship and combines it with our design language with a strong sense for geometric shapes.
Our Kelim Rugs are hand-made why the weaving from rug to rug may differ slightly. The weaving technique is 'Punja' loom – a traditional and manual loom and one of the oldest weaving techniques. Also, the wool yarn is hand-dyed, and some shade variation may occur due to the nature of wool and dye. The Kelim weave and the wool yarns have a unique, coarse feel. This is part of the characteristic of the traditional kelim rugs.

Vacuum clean only.