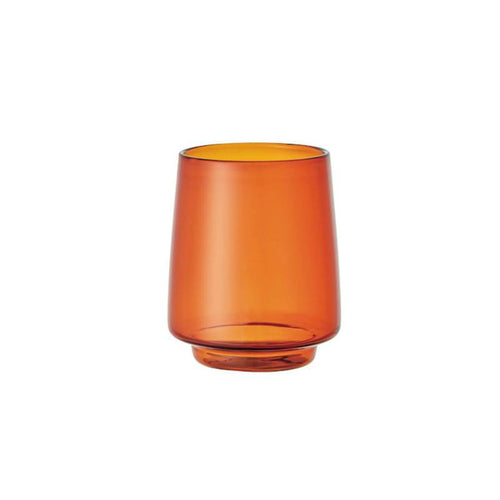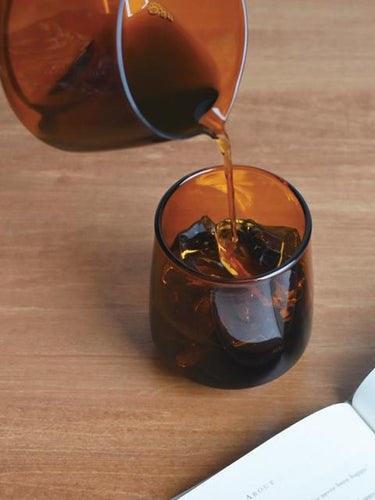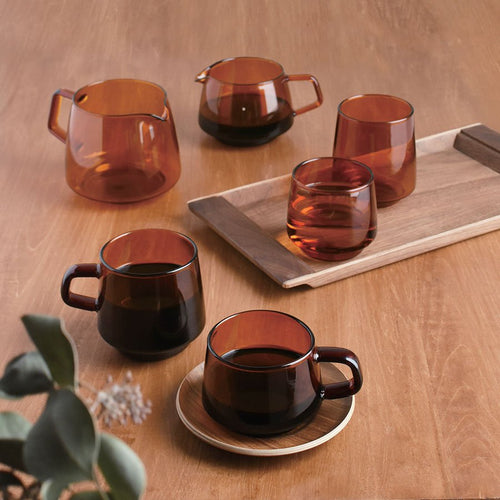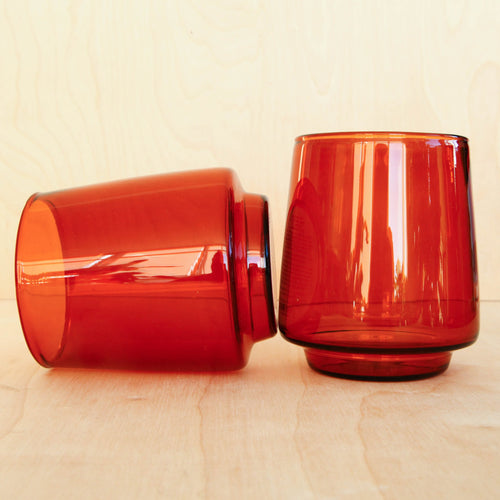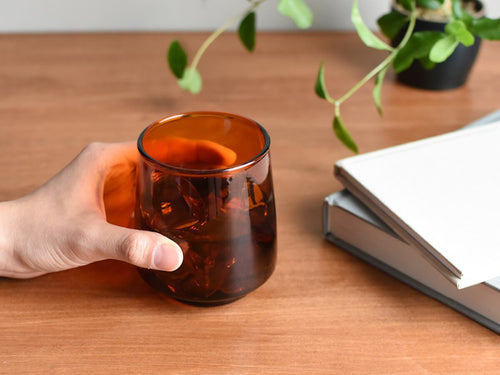 KINTO
Kinto Sepia Tumblers, 370 ml, set/4
$79.00
Country of Origin: Japan
Material: Heat resistant glass
Dimensions:  Diameter: 7 cm x W 8 cm x H 9.5 cm
Capacity: 370ml
Why is it Special?

KINTO sets the bar for the modern design and functionality with these tumblers.

The KINTO Sepia Tumbler 370ml is inspired by the decade of disco and muscle cars. With its smooth curves and perfectly tinted glass, the Sepia Tumbler will further motivate you to dig out your jumpsuit and hit the discotech. Mix up some TANG or pour yourself a refreshing glass of chilled oatmilk and get the party started.
The KINTO Sepia collection provokes warm feelings of nostalgia. If you have ever felt like you should have been born in the born in the 1970's, the Sepia collection is the perfect compliment to your disco vinyl collection. The angled handles and smooth curves of the amber glass is a pleasure to hold and drink from. The beautiful tinted glass is also heat-resistant - allowing you to brew and serve your favourite hot and cold drinks.


Capacity: 370 ml (12.5 oz)
Diameter: 7 cm
Width: 8 cm
Height: 9.5 cm
Heat-resistant glass (Maximum temperature: 120℃ / 248℉)
Microwave and dishwasher safe