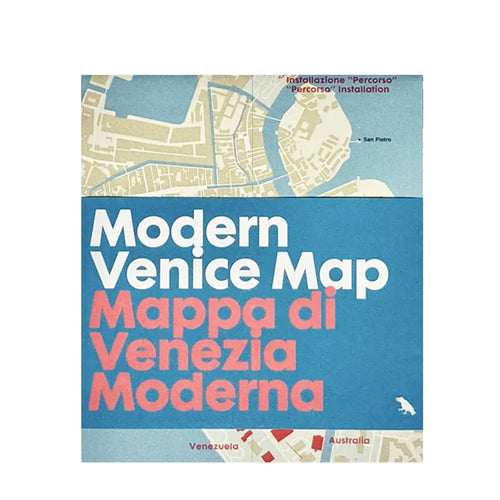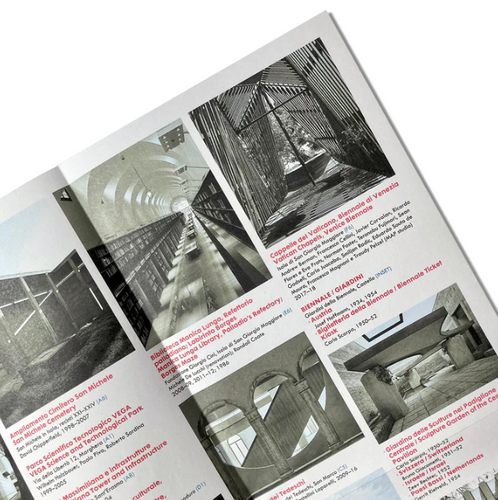 BOOKS
Modern Venice Map
$15.00
Vendor: SCB Distributors

Dimensions: This map opens to approximately A2 and folds to A5; it is protected by a wide band.
Materials: FSC-certified paper with a carbon-neutral printer.

Why is it Special?

SCB's publications began with a series of food and drink city maps and apps, and since 2015 we have published a series of architecture and design guide maps. The New York Times describes the maps as "part design manifesto, part urban architecture guide". SCB prints all of their titles on recycled FSC-certified paper with a carbon-neutral printer.

Modern Venice Map / Mappa di Venezia Moderna is edited by Marco Mulazzani and Elisa Pegorin with original photography by Alessandra Chemollo. The map's introduction and texts are in English and Italian.
Discover remarkable architecture built in Venice from the 1930s to today, including the pavilions of the Venice Biennale, the Vatican chapels, examples of public housing, museums and more. This guide map features works by an array of international masters, including Carlo Scarpa, Santiago Calatrava, Aldo Rossi, David Chipperfield, MAP studio, Tadao Ando, Renzo Piano, Rem Koolhas, Norman Foster, Alvar Aalto, James Stirling and others. 
Venezia non è solo il suo antico passato: scopri i più notevoli esempi di architetture realizzate dalla seconda metà del XX secolo dai maggiori maestri internazionali, in questa guida, curata da Marco Mulazzani con fotografie originali di Alessandra Chemollo.

Perfect for a walking tour or framing, this map measures slightly larger than A2 open, folds to slightly larger than A5 and is protected by a wide band. All of our printed publications are printed by a carbon-neutral family-run press on quality recycled paper.
Professor Marco Mulazzani is the author numerous books about Venetian architecture, including a guide to the pavilions of the Venice Biennale.