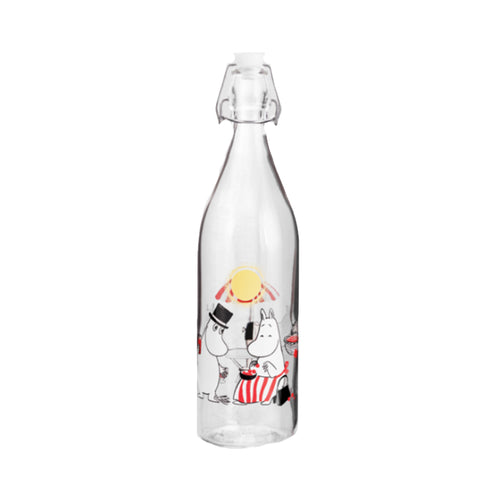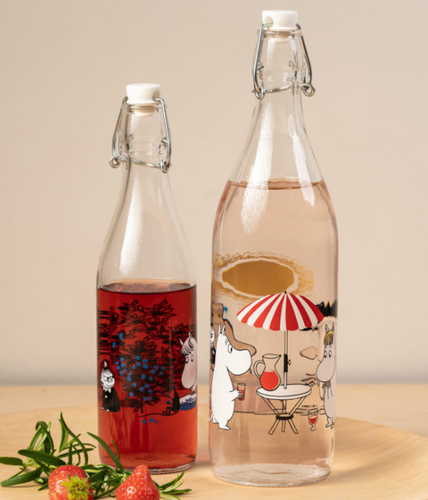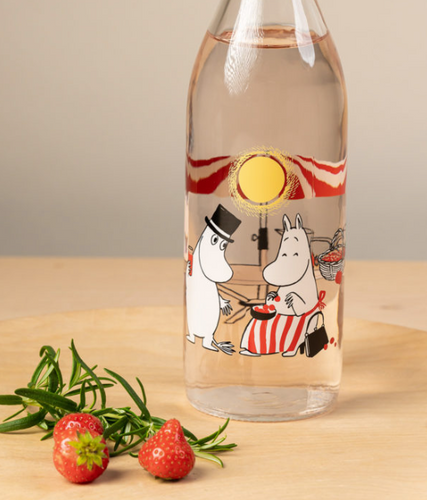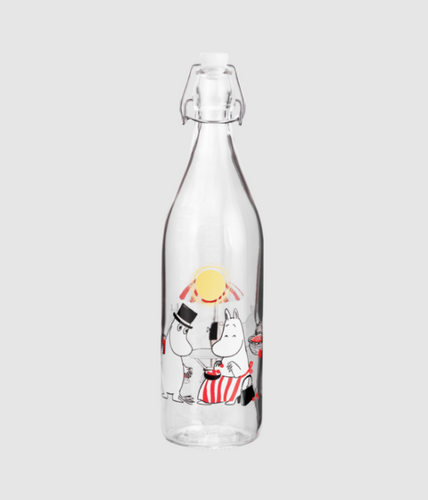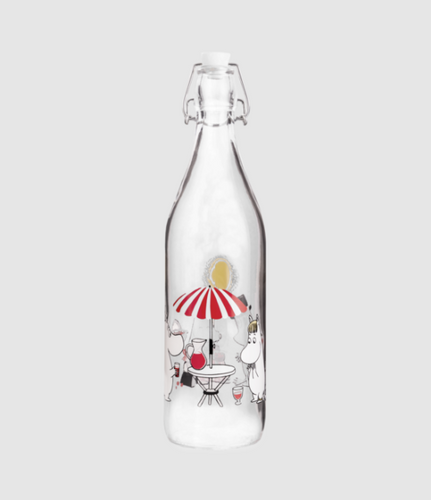 muurla
Moomin glass bottle, summertime 1L
$20.00
Country of Origin: Finland

Designer: Muurla

Manufacturer: Muurla
Dimensions: Capacity 1 L 

Materials: Glass
Why is it Special?
Summer time in the Moominvalley is filled with outdoor activities and days at the beach with friends!
The handy glass bottle is equipped with a patented bottle cap that will prevent leaking. Perfect for preserving and serving home made juice!
Capacity 1 L. Patented bottle cap.
Designed in Finland.