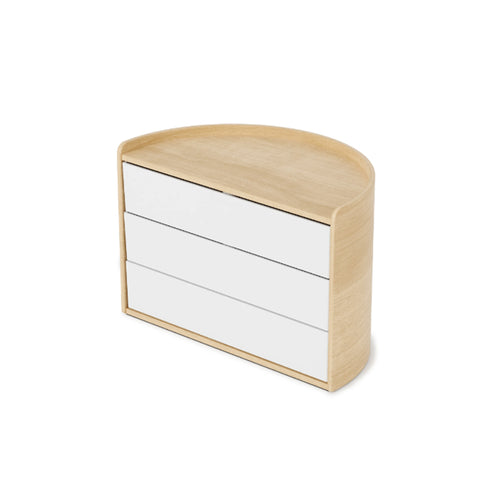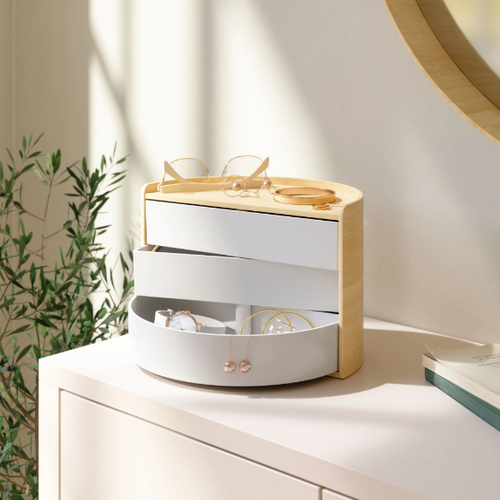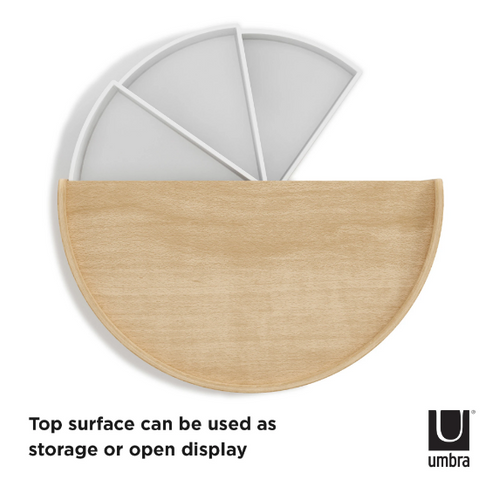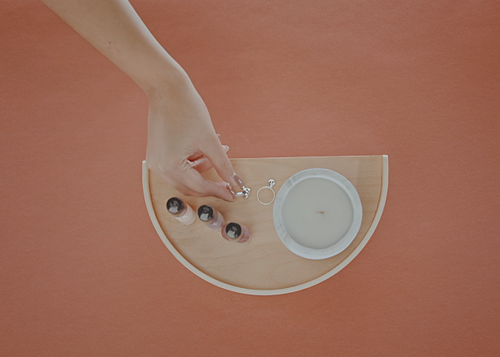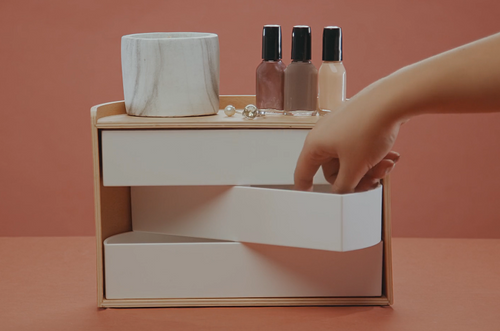 Umbra
Moona storage box, white/natural
$60.00
Manufacturer: Umbra Shift

Designer: Umbra Shift

Dimensions: 10.75" L x 6" W x 7.25" H

Material: Ash wood

Why is it Special?
Moona features round, circular shapes for a one-of-a-kind jewelry organizer. Both decorative and functional, Moona has a large display top that doubles as a tray for smaller accessories, perfume, small plants or other items. Its three rotating drawers can provide hidden storage or be pushed out for easy access. With its unique semi-circle shape and beautiful wood accents, Moona can be displayed on your vanity, counter, dresser, desk and more. This modern jewelry box features three large drawers that rotate 360 degrees for easy access! With an outer wooden finish and rounded curves, Moona features a modern and unique design that looks great on any vanity, countertop, dresser and more!