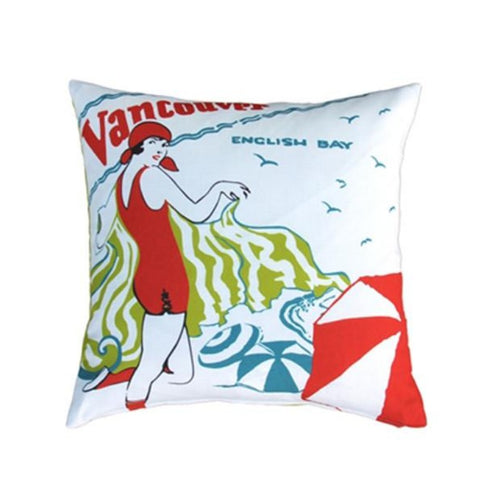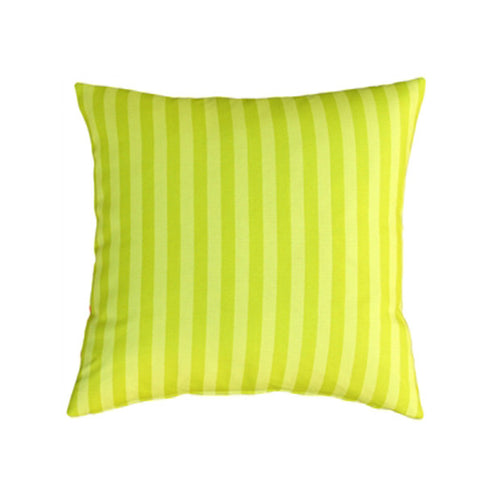 MOV
MOV English Bay Pillow, Indoor/Outdoor
$86.00
Country of Origin: Canada
Manufacturer: Museum of Vancouver
Materials: 100% polyester indoor/outdoor fabric, with polyfill insert.
Dimensions: 20" x 20"
Why is it Special?
Beginning in 1913, English Bay Beach-goers could rent bathing suits for 10 cents, a practice that lasted until 1963. Unfortunately, rental suits were slightly less fashionable than the one sported by the young lady in this illustration, dating from 1928.  The brochure from which this image originates lists "delightful" English Bay as the first stop one should make on their visit to Vancouver. 

The pillow is made from a soft, but durable indoor/outdoor fabric. The back of the pillow is a coordinating green and yellow striped pattern. From the Museum of Vancouver's Retail Collection and proceeds from the sale go to support the museum.  
Hand wash cold, hang to dry.