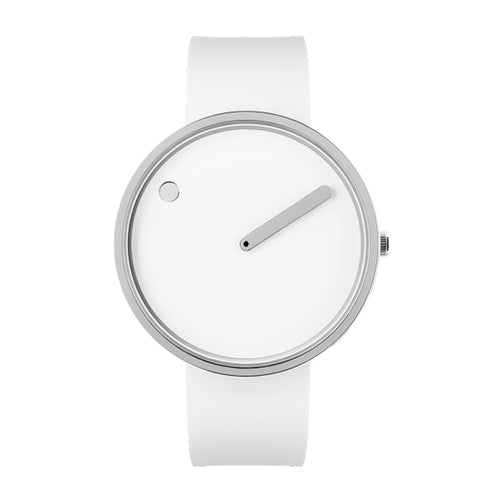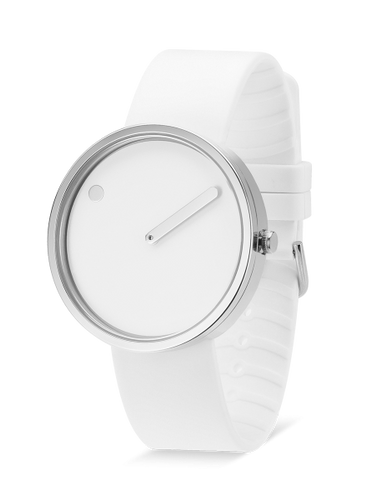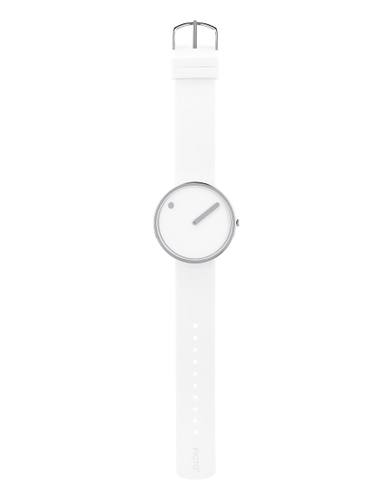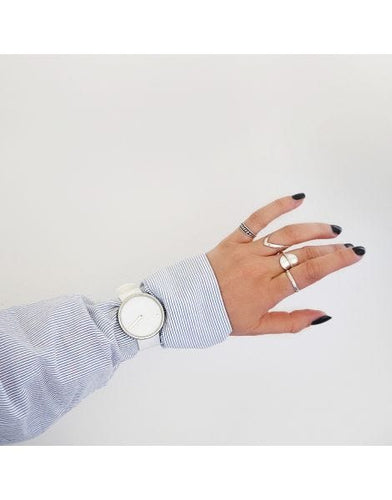 Picto
Picto watch, White/polished steel, 30mm
$135.00
Regular price
$180.00
Country of Origin: Denmark

Designer: PICTO

Manufacturer: PICTO
Dimensions: 30mm Dial
Why is it Special?
A dot and a line. PICTO takes the seriousness out of timekeeping,  showing time in the most minimalistic way.  Its decades-long history and defiant design have made it an icon amongst watches. And yet,  it is a  symbol of time in the most peculiar fashion. Taking the pressure away from timekeeping while celebrating the art of it at the same time. A staple like PICTO craves the attention of someone who defies the norm, who commands a double-take, and shakes things up. Maybe someone like you? PICTO is an inspiration to those who set their own agenda – to be less bound by the expectations and demands of time. To become an icon, you must first dare to stand out. Why not start with PICTO?

PICTO challenges the idea of a classic watch having two watch hands and
a numbered dial. Here, the hour is indicated by a dot on the rotating dial,
while the minutes are indicated by a conventional hand. It is the technical
design and art of minimalism that makes it unique. To this day, still.