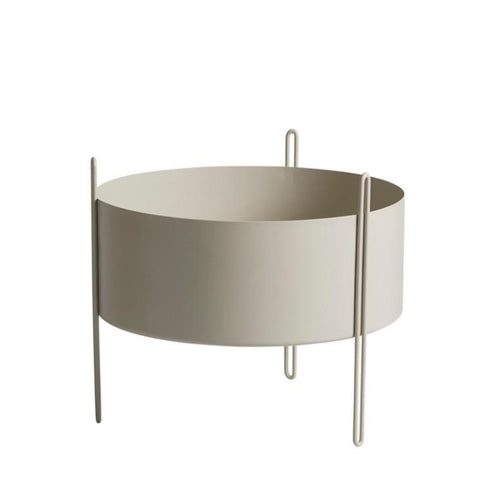 woud
Pidestall Flowerpot, Medium grey
$617.10
Regular price
$726.00
Country of Origin: Denmark

Designer: Emilie Stahl Carlsen
Manufacturer: Woud
Materials: Metal
Dimensions: 400mm Diameter, 350mm H
Why is it Special?
Pidestall is a series of simple flowerpots created for indoor use. With its minimalistic design combined with the vivid expression of the plants, Pidestall creates an elegant harmony. The designer, Emilie Stahl Carlsen, was inspired by her grandmother's old woven basket filled with green plants and wanted to develop a design to bring nature inside. The Pidestall makes it possible to create a green oasis in your home. Use it for greenery, colourful flowers or home-grown herbs. Available in three sizes.

Designed by Emilie Stahl Carlsen
A young Norwegian designer who recently graduated from Oslo and Akershus University College of Applied Sciences in Product Design. With great attention to functionality and minimalism in her design process, she creates designs with meaning, purpose and function. Her designs are characterised by simplicity and a drive to develop perfection.