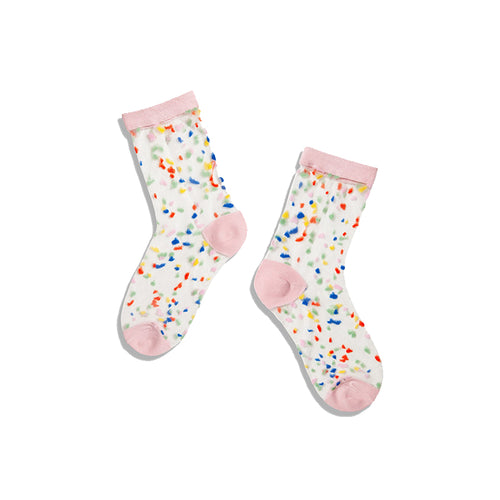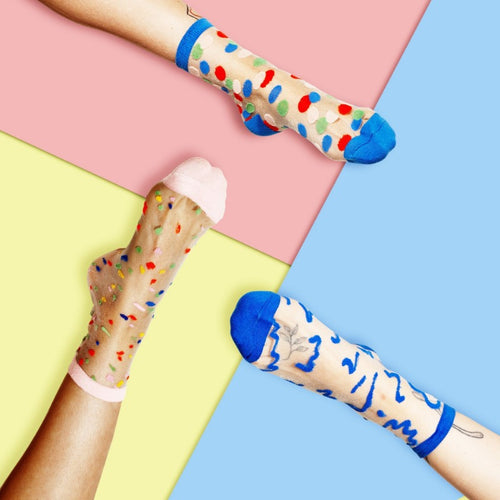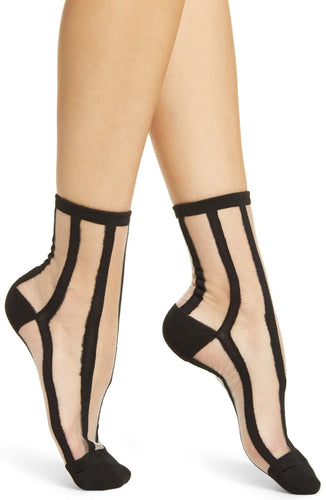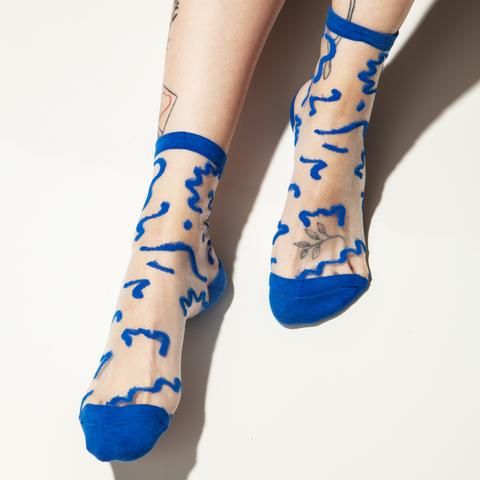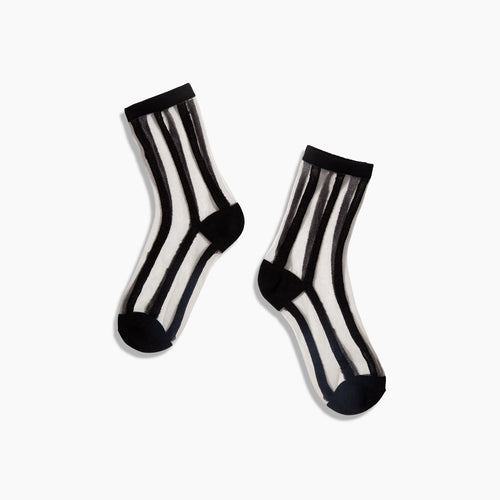 Poketo
Poketo Sheer Socks Assorted
$20.00
Country of Origin: America

Manufacturer: Poketo
Dimensions: Unisex, One size fits US 6-12
Material: 82% cotton, 15.8% polyester, and 2.2% spandex
Why is it Special?
Creative, cozy, and comfortable. A pair of crew socks with a Color Swatch pattern that is destined to always be the best part of your outfit.

Care Instructions: Machine wash cold, hang dry. Do not iron or use bleach.

* If ordering online please specify which style suits you best!