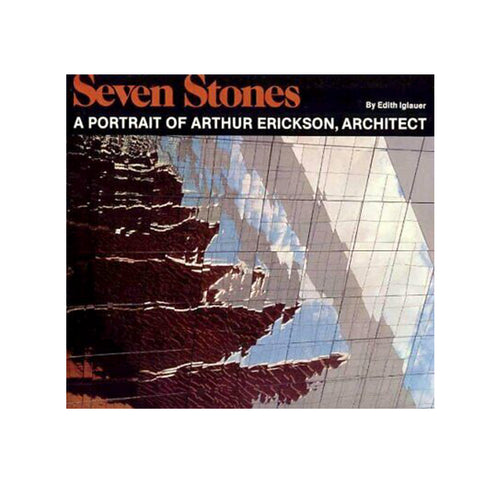 BOOKS
Seven Stones - arthur erickson
$24.95
Publication: Harbour Publishing
Materials: Hardcover
Dimensions: Pictorial 9" x 10.5" format with 138 photographs and 32 pages in full colour.
Why is it Special?

One of the few books available on Canada's most important architect.  
The brilliant biographical text by Edith Iglauer of the New Yorker, provides a biographical portrait and a complete survey of Erickson's pioneering projects. Coverage of Erickson's work including major projects in Vancouver, Toronto, Seattle, Los Angeles, England and the Middle East.