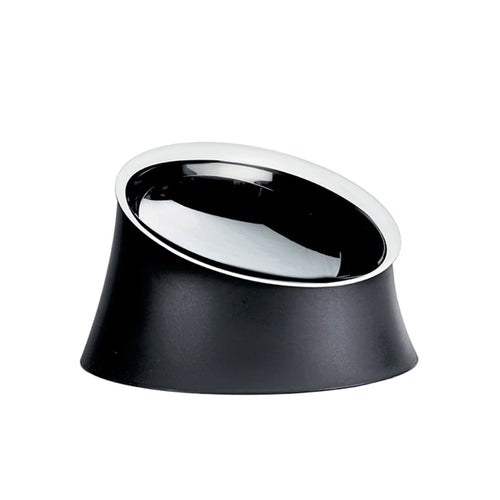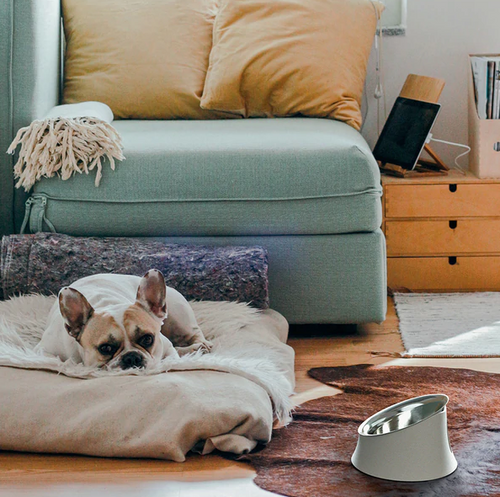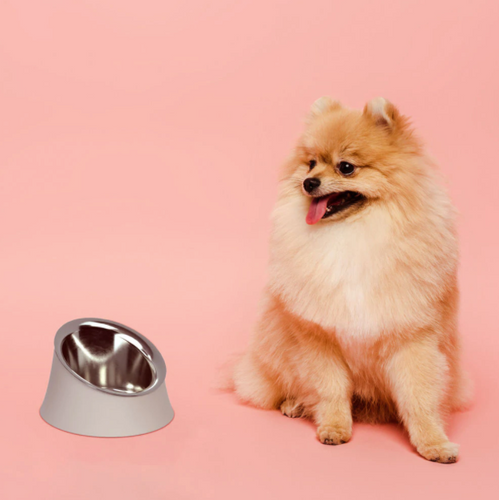 Alessi
WOWL Dog Bowl, Black, Large
$99.00
Manufacturer: Alessi

Designer: Michel Boucquillon
Dimensions: Width: 28 cm, Depth: 27 cm, Height: 15.7 cm

Materials: Thermoplastic Resin,  Stainless Steel

Why is it Special?

Alessi Wowl dog bowl has its origins in the designer Michel Boucquillon's dog's fun habit of drinking from a hollow stump of an old olive tree in the garden. The front edge of the Wowl bowl is lower than the back one, allowing your four-legged friend to eat without dropping food on the floor. The steel cup is removable from the body, making it easy and effortless to clean. Besides functionality, the dog bowl pleases an eye and works as a stylish decorative detail.