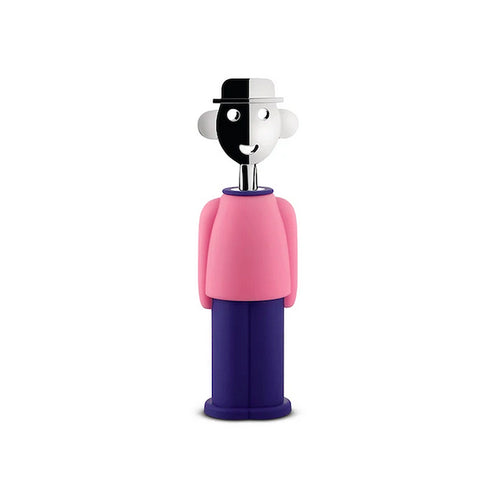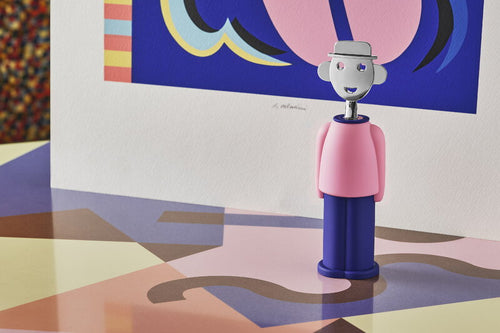 Alessi
Alessandro M. Corkscrew, Blue/Pink
$61.00
Manufacturer: Alessi

Designer: Alessandro Mendini
Dimensions: Diameter 7cm x 24.5cm H
Materials: Corkscrew in thermoplastic resin and chrome-plated zamak.
Why is it Special?
A best seller since it was first produced in 1994, the Alessandro M corkscrew is a tongue-and-cheek homage.

Alessandro was born in Milan in 1931 and graduated in 1959. He is an architect, artist, designer, design manager, theorist and journalist.