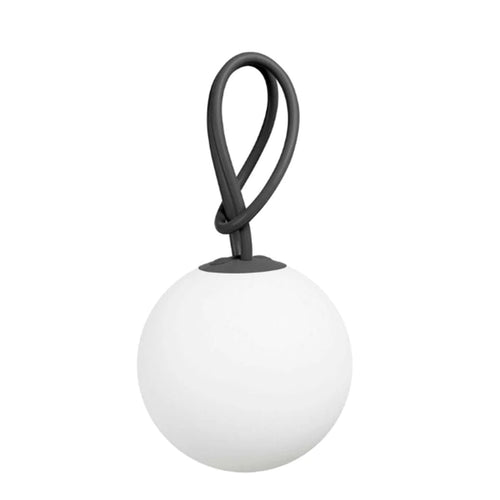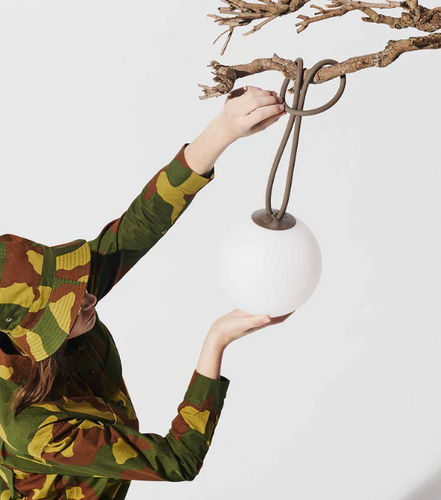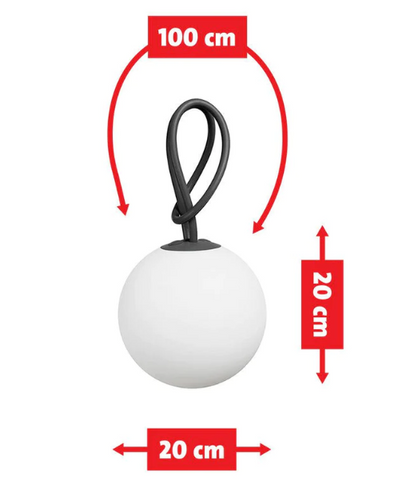 Fatboy
Bolleke Pendant Light, Anthracite
$135.00
Manufacturer: FatBoy
Dimensions:  Diameter: 8" / 20cm, 3.2 lbs
Materials: LED light, 2700 Kelvin
Why is it Special? 


Indoor & outdoor use
Rechargeable battery
Portable
LED light, 2700 Kelvin
3 light settings
Designed by Nathalie Schellekens
This product comes with a charging cable but without an adapter. The charging cable has an USB connection. Use the adapter of your mobile phone, a Fatboy adapter or connect the USB cable to your computer.

 

Adapter max. 5 Volts 1 Amp. If you charge your product with an adapter that does not meet these conditions, this may affect the delivery time of the battery.
The first charge must be a minimum of 8 hours.
Do full charges so as not to shorten the life of the battery.
Wipe clean using a soft damp cloth and a little liquid soap. Do not use cleaning agents containing alcohol, ammonia, benzene or abrazive substances.

 

Never open the lamp when cleaning.
Treat your Bolleke like regular lighting and store it indoors when it rains, for the winter or is not used.
Do not store in winter in an unheated space. During the off-season, or if you are not using your light for an extended period of time, do a recharge every three months to keep the battery active.
Lost charging cable? Please note that we do not sell them. Why not? Because we have enough cables and chargers at home. You surely have one that fits our product. The charger must be an

 

Adapter max. 5 Volts 1 Amp.
Product colours may vary slightly from those shown on your display.


For more than twenty years, FatBoy has been showing the world that things can be done differently. Life's already full enough of things that have to be done, or that are supposed to be done. Forget the rules! As soon as you let go of the way things are, you can see all of the possibilities. The world is your oyster! A world where everyone is welcome. Where you choose your own path and where imagination rules. 

At Fatboy, they create their own versions of old favourites for your home and garden. They translate the essence into iconic designs with a twist – and full of ingenuity. With every detail, they look for the fun in functionality. From the label on Edison the Petit to the buttons on the back of The BonBaron, everything has a function. And that takes months of designing, testing, and improving. They do this with their own design team and designers with the same vision as theirs. Together, they work on new classics of the highest quality – all with the purpose to let people enjoy them for years and years to come.