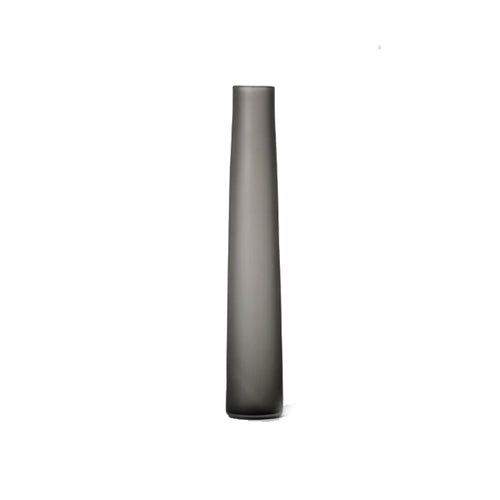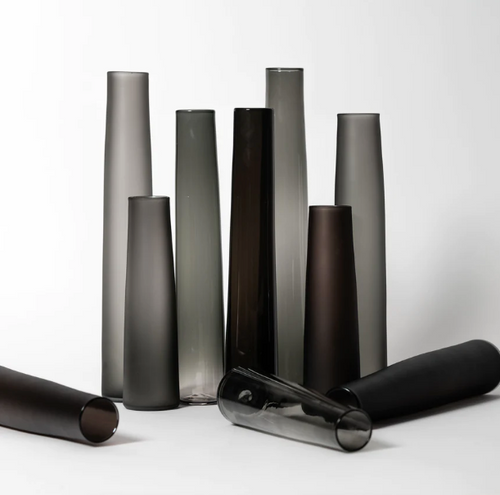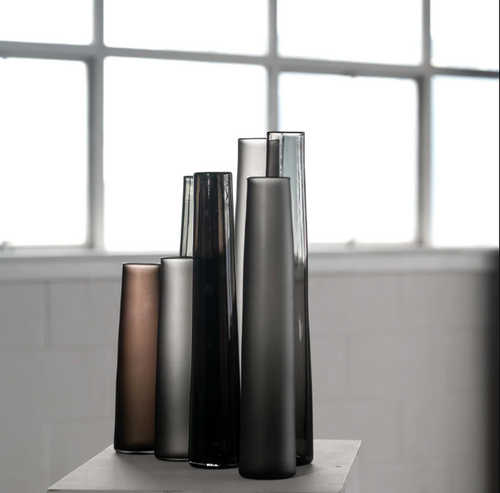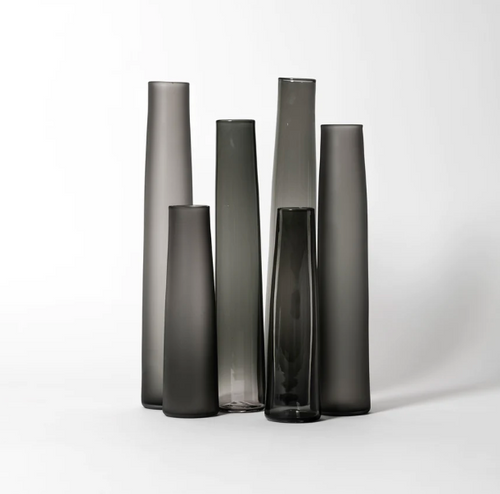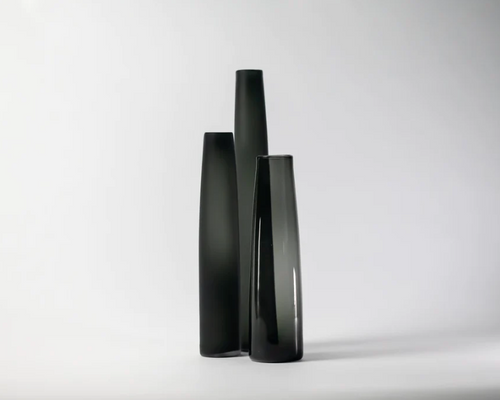 Designer: Good Beast
Country of Origin: Canada
Manufacturer: Good Beast
Materials: Glass, the intensity of the color may fluctuate slightly.

Dimensions:  16" in height
Why is it Special?
The SPIRE vessel is the result of masterfully manipulating hot glass with gravity, culminating in a seamless fusion of form and function that lends unparalleled weight and grandeur to any space.
Gleaned from a minimalist aesthetic, The SPIRE is even more impactful when composed into groves, where its dynamic interplay of form and volume creates a mesmerizing visual. Its versatility and ability to transform make it a premium addition to any modern glass art collection. Its sleek linear flow and elegant lines demonstrate the technical intricacy and expertise required to bring it to life.
The SPIRE is a timeless masterpiece, an emblem of glass art's seemingly limitless potential.


Goodbeast is a design studio based in Vancouver that is dedicated to creating beautiful, sustainable pieces that are unique and heartfelt. The studio is owned and operated by Jesse and Tyler Archibald, who are passionate about their craft and committed to using environmentally responsible materials and practices.
Their hot glass studio is a hub of creativity and community, where each piece is made with care and attention to detail. Goodbeast uses as much recycled glass and reusable materials as possible and has developed an eco-friendly glass melting furnace to reduce their impact on the environment.
The team at Goodbeast values simplicity and individuality in their designs, which are crafted with an emphasis on handmade beauty and uniqueness. Each piece is distinctive and made with an eye for detail, resulting in items that feel alive and resonate with the spirit.