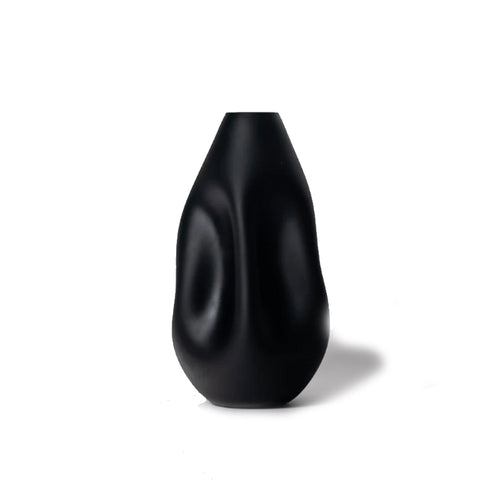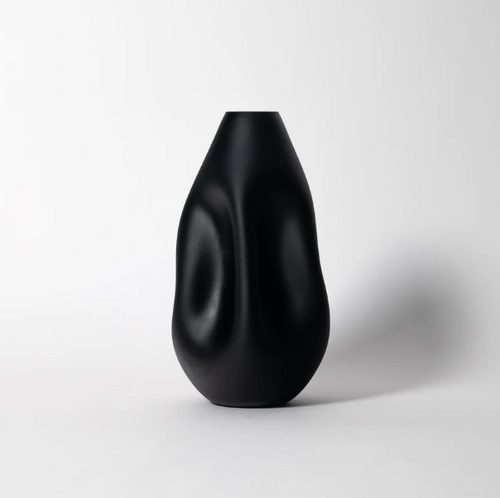 Designer: Good Beast
Country of Origin: Canada
Manufacturer: Good Beast
Materials: Glass, the intensity of the color may fluctuate slightly.

Dimensions:  12.5" in height and 8" in diameter
Why is it Special?
Standing approximately 12.5" in height and 8" in diameter, the SUMMIT Series is a meticulously crafted, hand-shaped vessel, combining familiar and distinctive features. Its production is based in Vancouver, Canada, and it comes in 5 captivating colors (Smoke Grey, Amber, Ebony, Enamel and Steel Blue), in two finishes (Natural Gloss and Matte).
The SUMMIT Series offers more than just a striking aesthetic. Its exceptional craftsmanship makes for a lasting and durable vessel that is suited for a variety of spaces.
Goodbeast is a design studio based in Vancouver that is dedicated to creating beautiful, sustainable pieces that are unique and heartfelt. The studio is owned and operated by Jesse and Tyler Archibald, who are passionate about their craft and committed to using environmentally responsible materials and practices.
Their hot glass studio is a hub of creativity and community, where each piece is made with care and attention to detail. Goodbeast uses as much recycled glass and reusable materials as possible and has developed an eco-friendly glass melting furnace to reduce their impact on the environment.
The team at Goodbeast values simplicity and individuality in their designs, which are crafted with an emphasis on handmade beauty and uniqueness. Each piece is distinctive and made with an eye for detail, resulting in items that feel alive and resonate with the spirit.