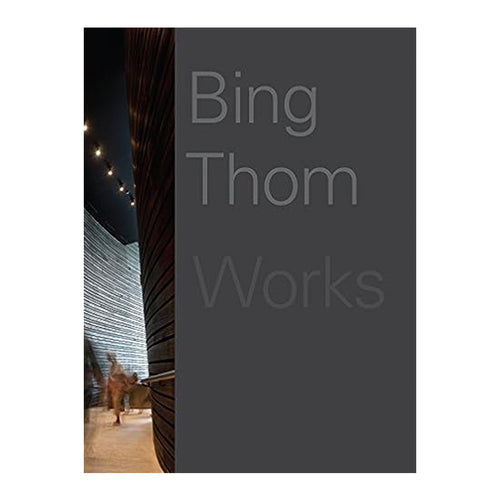 Publisher: Douglas & McIntyre
Why is it Special?

*all proceeds from the sale of this book goes to the Arthur Erickson Foundation*
"A revealing look at the holistic, community-centred philosophy behind Bing Thom's internationally acclaimed architecture.
Forgotten spaces, declining malls and sterilized neighborhoods seem like odd places to find inspiration. But it is these awkward places that have driven much of the work of Bing Thom Architects. This highly visual book outlines the recent work and thoughts of Bing Thom Architects (BTA), recently awarded firm of the year by the Royal Architectural Institute of Canada. The book opens with a particular focus on BTA's most recent project, the Arena Stage in Washington, D.C. It takes the reader through the creative process, featuring detailed descriptions and illustrations of this beloved regional theatre's transformation into what will be the second-largest performing arts centre in Washington.
Architects, urban planners and even those in the theatre community will all appreciate Bing Thom Works for its informal essays about how the firm approaches each of its projects as both a philosophical and a practical process. The essays are followed by seven well-illustrated examples of recent BTA projects, ranging from an intimate single-family dwelling to a large-scale urban intervention, that have changed their communities."