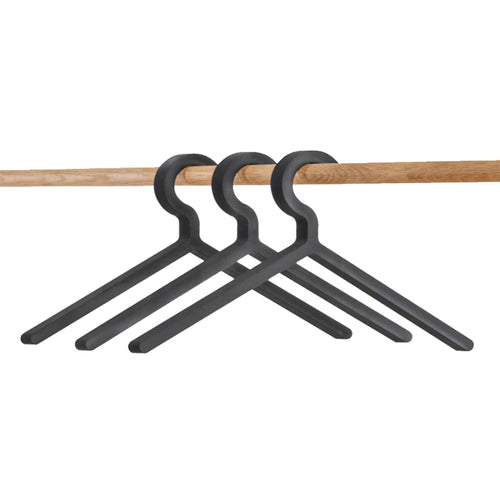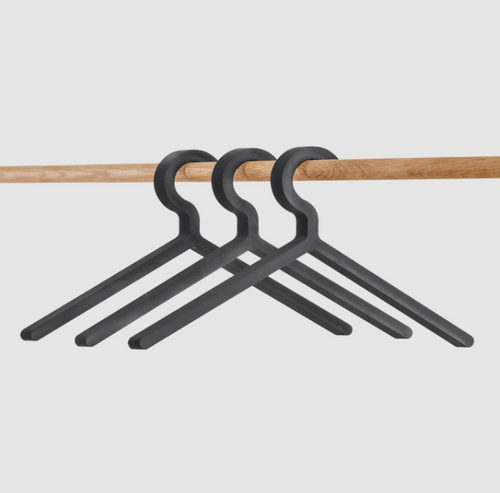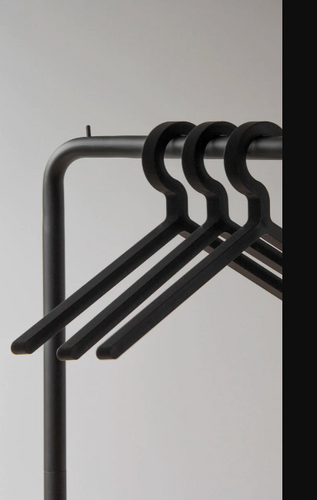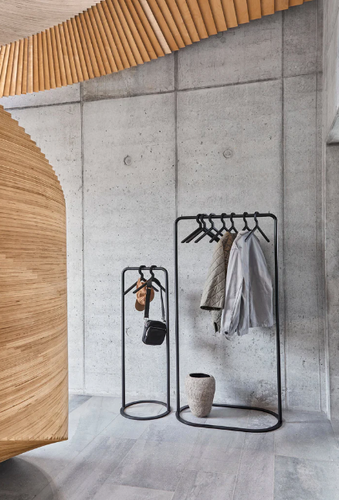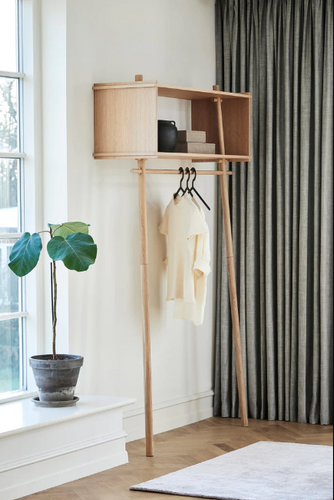 woud
Illusion Hanger, Black ABS plastic, Set of 3
$58.00
Regular price
$68.00
Country of Origin: Denmark

Designer: Philip Bro
Manufacturer: Woud
Material: Material: ABS plastic, 3 hangers in a set.

Dimensions: Length: 42.50 cm, Depth: 7.50 cm, Height: 23.30 cm

Why is it Special?
The Illusion hanger is designed to create an illusion formed by its oblique angles. Challenging your eye. The shape will vary significantly depending on the angle you look at it. Slowly, the Illusion will swing into a diagonal order, which creates an elegant and harmonious group of hangers. Illusion hangers are available in black and white and come in sets of three.
Designed by Philip Bro, an experienced Danish designer with a drive to prove that serious design can still be stylish, playful and unexpected. After graduating from The Royal Danish Academy of Fine Arts, School of Design in 1989, he founded his own design studio in Copenhagen.