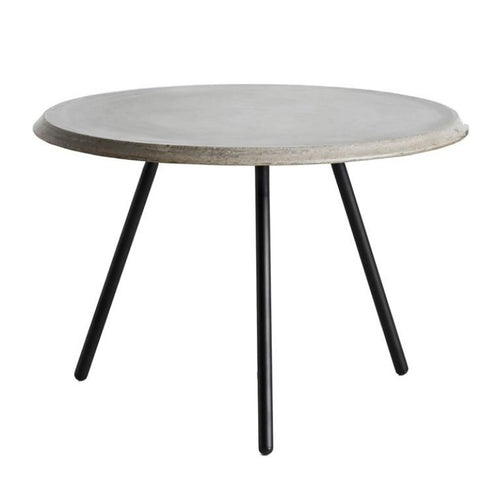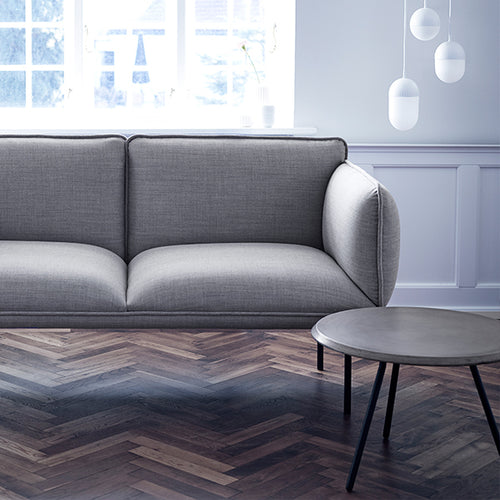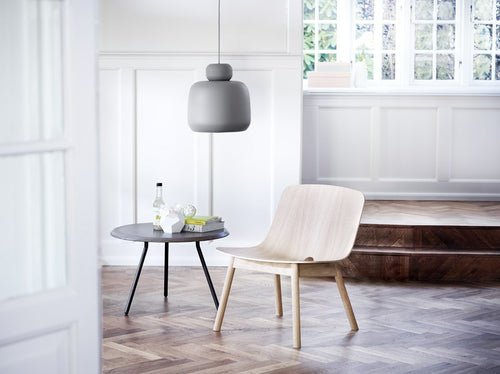 woud
Soround Coffee Table, Concrete Top, 60cm W x 39cm H
$357.00
Regular price
$420.00
Country of Origin: Denmark

Designer: Studio NUR / Maja Bøgh Vindbjerg
Manufacturer: Woud
Dimensions: 60cm W x 39cm H
Why is it Special?
Soround is a simple, sleek and modern take on a coffee table. The construction with the softness of the circular tabletop and the elegant black table legs forms a new interpretation of the classic coffee table. The Soround series comes in different sizes and heights, which allows for overlapping structure. Combine different materials and create distinctive expressions that matches your style. The tables are ideal for indoor lounge areas, living rooms, cafés and restaurants.

Designed by Studio Nur
A Danish design studio founded by Maja Bøgh Vindbjerg. Her background as an architect is visible in the sculptural and architectonic lines of her designs. With a minimalistic expression in mind, she aims to create timeless and functional design rooted in the Scandinavian design tradition. She has left her mark on the WOUD collection with the Auka flower stand, Baenk bench, Gap pendants, Geyma sideboard, Lean lounge chair and the Soround tables.
* Because of the size and weight of this item, free shipping does not apply. Please provide your shipping address and we will get back to you with a quote as quickly as possible.