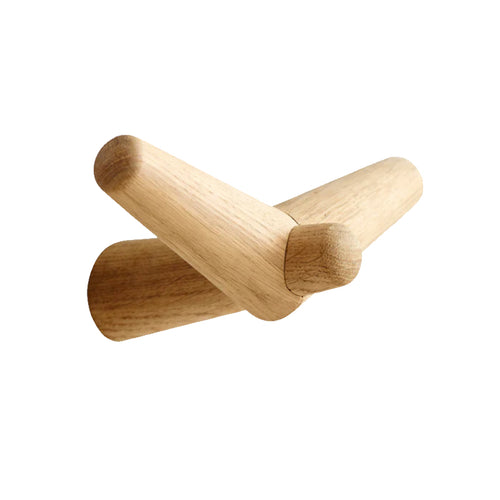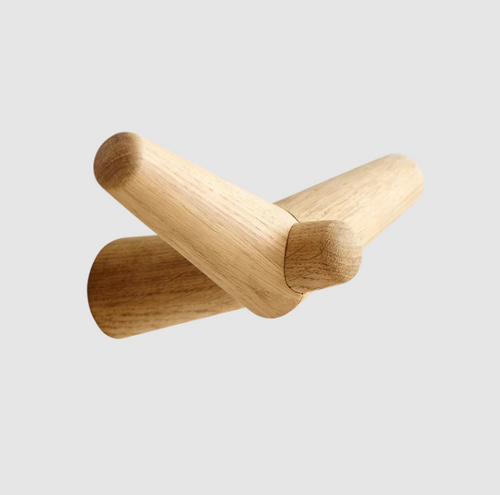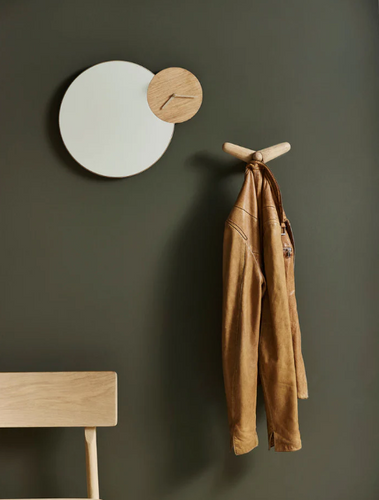 woud
Tail Wing Hook (Medium), White Pigmented Lacquered Solid Oak
$133.00
Regular price
$157.00
Country of Origin: Denmark

Designer: Kasper Nyman
Manufacturer: Woud
Material: Solid white pigmented oak with metal bracket for easy wall fixing.

Dimensions: Length: 20.30 cm, Depth: 12.70 cm, Height: 9 cm

Why is it Special?
The Tail Wing hooks are designed with inspiration from the shape of the backend of aeroplanes. With the lights on from above, the Tail Wing hooks will cast a shadow resembling the frontend of an aeroplane. The hooks are designed to hold just about anything you need from jackets and umbrellas to key chains and purses.
Designed by Kasper Nyman, a dynamic Finnish designer. He designs from a strong idea with great attention to identity, functionality and quality. With the elegant lines and soft shapes, he carries on the modern Scandinavian design tradition. His work with natural wooden materials and simple aesthetics recur in the Tail Wing hooks, Pause and Mono series.