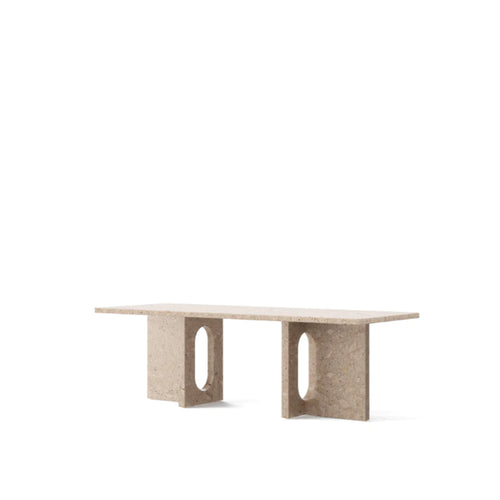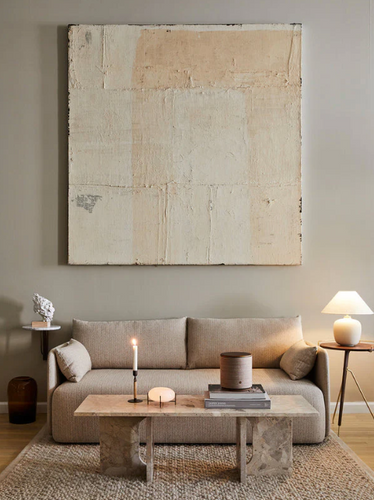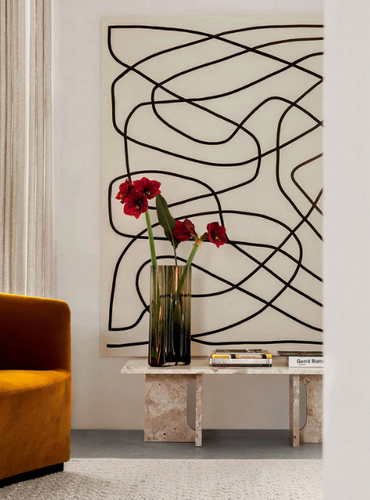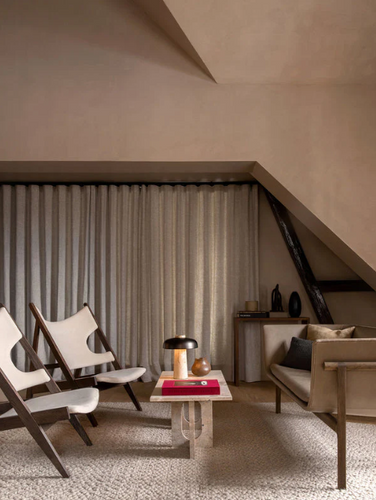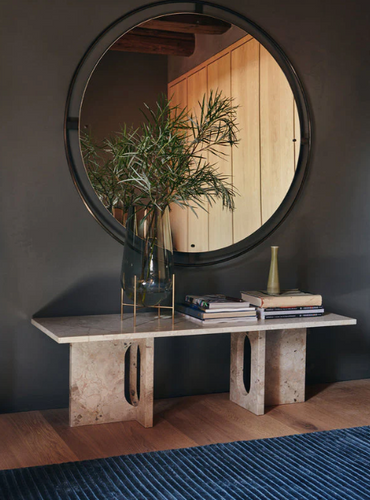 Audo
Androgyne Table-Lounge, 47x18 in, Base/Top Stone-Kunis Breccia
$3,703.00
Country of Origin: Denmark
Designers: Norm Architects
Material: Stone, Marble "Kunis Breccia"
Dimensions:  47" x 18"
Why is it Special?
Imagined by Norwegian architect and designer Danielle Siggerud for Audo's former showroom café, the Androgyne Collection profiles simple silhouettes and refined materials. A monumental design crafted from kunis breccia stone, marked by characteristic veins and mineral fragments in warm hues, the Androgyne Lounge Table continues the simple silhouette of the collection while introducing natural materials and a shape and function made for everyday settings. The versatile design makes it possible to use as both a lounge table or bench for piles of books or statement decorations.
The Androgyne Lounge Table, now available in Kunis Breccia marble, is a striking centerpiece in classic and modern spaces alike.