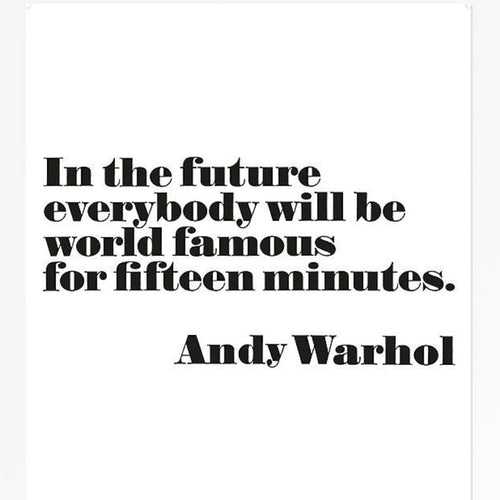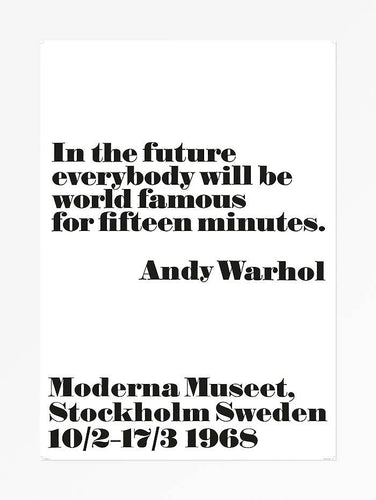 Manufacturer: Moderna Museet
Country of origin: Sweden

Dimensions: 70 x 100 cm, Framed
Why is it Special? 
The catalog for Andy Warhol's famous exhibition at the Moderna Museet 1968 consisted of four parts: documentation of Warhol's artwork, two series of pictures from Warhol's studio The Factory and a small selection of quotes and aphorisms by Warhol.

Olle Granath was, among other things, responsible for the quotes and he remembers a phone call from Pontus Hultén.


"In the future everybody will be world famous for fifteen minutes" 
The poster is a reproduction of the original poster.