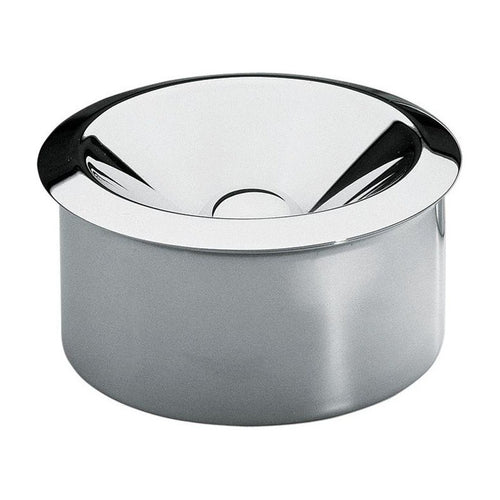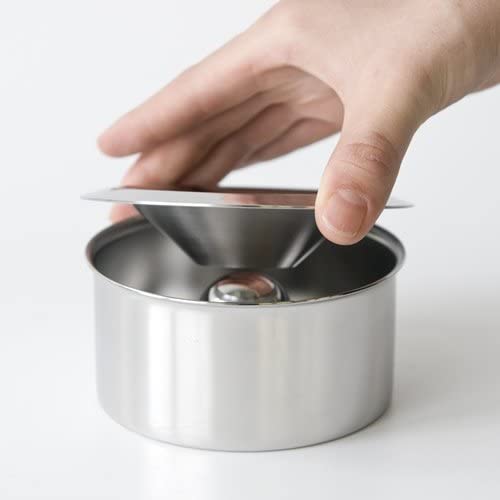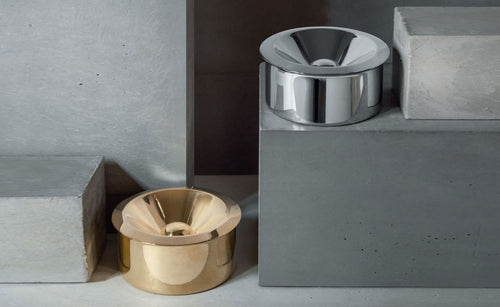 Alessi
bauhaus ashtray, stainless
$132.00
Manufacturer: Alessi

Designer:  Marianne Brandt
Dimensions: 2.2" h | 4.3" dia.
Materials: Mirror polished brass or 18/10 stainless steel
Why is it Special?
A small object which nurtures a great history. To mark the centenary of the foundation of the Bauhaus, the ashtray designed by Marianne Brandt is presented with packaging that celebrates this special anniversary.

Founded by Walter Gropius in Weimar in 1919, the Bauhaus (House of Building) was a German school of arts, architecture and applied arts, which at the time represented the gathering and decanting point of all emerging avant-gardes in these fields. For the high quality of the characters who taught and studied there, as well as for the radical approach to design, the Bauhaus is at the origin of the Modern Movement in Design and Architecture. Since the mid-1980s, Alessi has reproduced, under license from the Bauhaus Archive in Berlin, a selection of projects created by some of the school's main protagonists.

German (1893-1983). Marianne Brandt studied painting and sculpture in Weimar and was the only woman who took part in the Metallwerkstatt of the Bauhaus. Her objects are a splendid example of her research to simplify the industrial processes of spinning and printing.

The elegant and functional two-piece ashtray is offered in mirror polished brass or stainless steel.