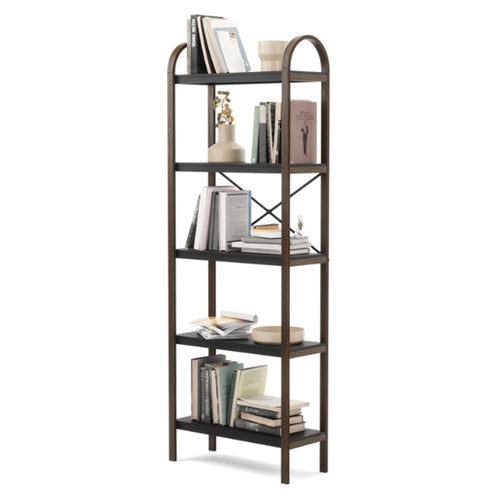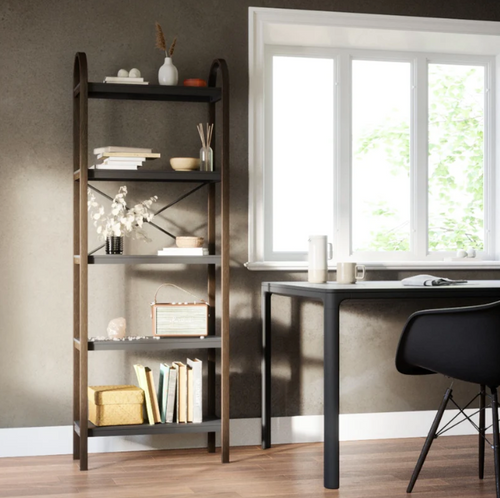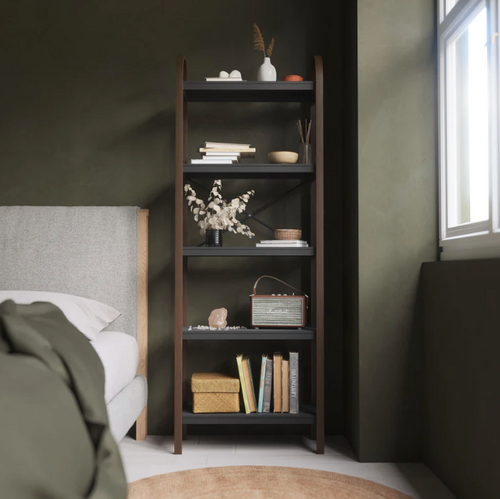 Umbra
Bellwood Five Tier Shelf, Black/Walnut
$173.00
Manufacturer: Umbra Shift

Designer: Umbra Shift

Dimensions: 10.15" L x 24" W x 66.77" H

Material: Plastic, Wood, Metal

Why is it Special?
Both decorative and versatile, Bellwood Freestand Shelf can be used in a variety of rooms to showcase decor and/or store your items. Easy to assemble, Bellwood features real wood accents and integrated handles, making it easy to move around. Each shelf holds 29lbs (13 kg). Part of Umbra's Bellwood Family that includes a matching coffee table, side table, umbrella stand, over the toilet shelf, wall shelf and more. Includes a furniture safety strap that can be screwed into the wall. *For best care: use coasters to avoid direct contact to wood surfaces and if you experience a spill, wipe with a damp clean cloth immediately. Wipe surfaces with water only using a damp clean cloth.