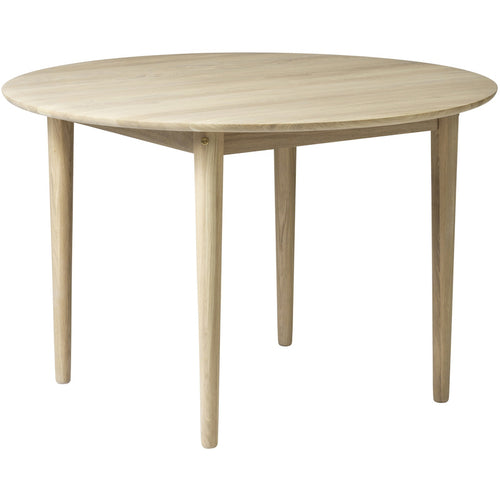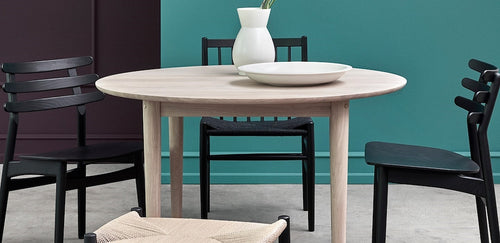 Country of Origin: Denmark

Designer: Francis Cayouette and Annemarie Raaschou-Nielsen of Unit 10 Design Studio

Manufacturer: FDB
Dimensions: H75 x Ø115cm 
Materials: Solid oak, FSC certified from European forests
Why is it Special?
FDB Møbler's Bjørk dining table follows the Nordic furniture tradition and it is designed to withstand everyday wear and tear. The solid and beautiful craftsmanship and the massive oak are obvious but over time, you also recognise the small details such as the rounded table edge that gives an ease to an otherwise sizeable table

The table is created by Francis Cayouette and Annemarie Raaschou-Nielsen from the Unit 10 Design studio.
n the early 1940s some young, courageous furniture architects were given the task of developing beautiful, functional furniture at attractive prices. Good furniture design and high quality should not only be reserved for the most prosperous in society. FDB Møbler was established to create the framework for close family values ​​and a democratic community. Now 75 years later the old classics, originally designed by Børge Mogensen, Poul M. Volther and others, are developed from the same principles.
* Because of the size and weight of this item, free shipping does not apply. Please provide your shipping address and we will get back to you with a quote as quickly as possible.