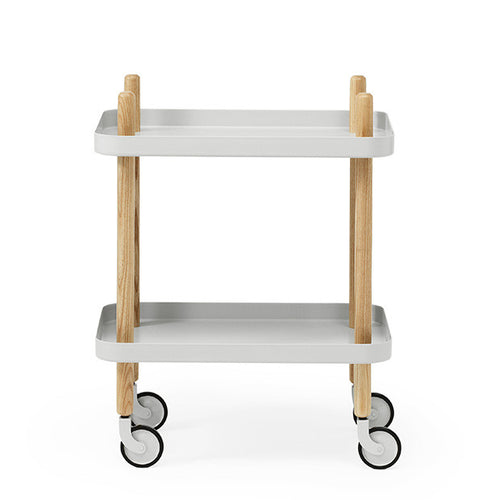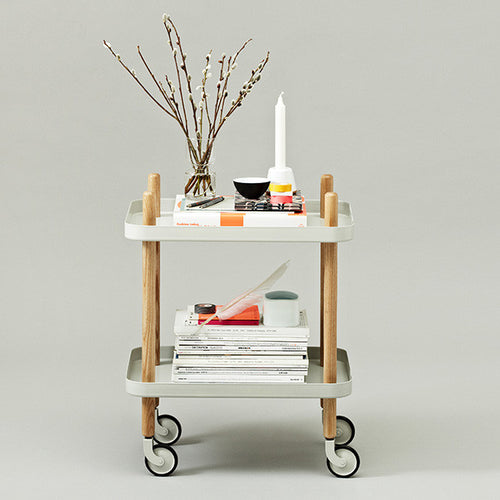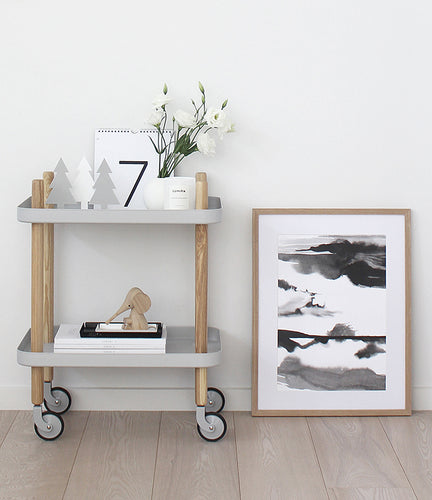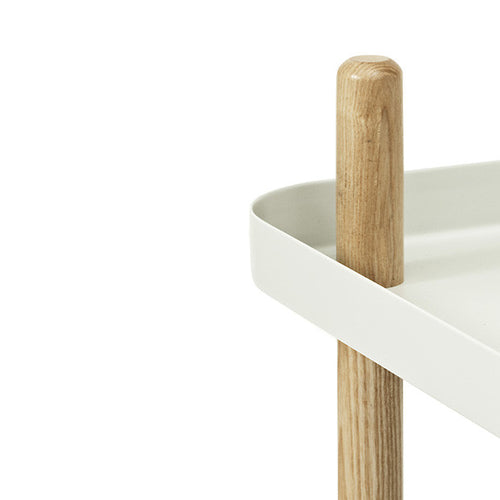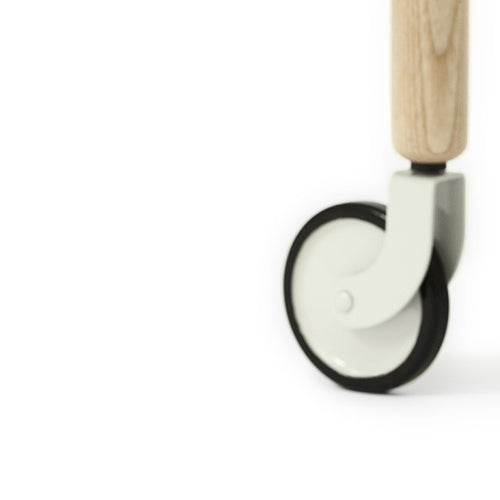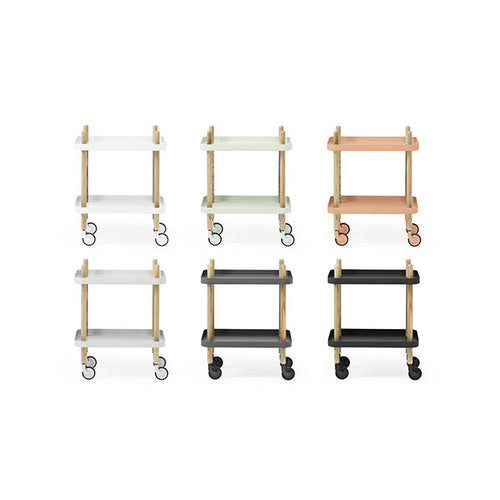 Country of Origin: Denmark
Designer: Simon Legald for Normann Copenhagen
Materials: Steel and Ash
Dimensions: W 35cm x H 64cm x L 50cm, 8.8kg
Weight: 8.8kg, Load capacity: 10 kg per shelf
Why is it Special?
Block is a mobile side table on wheels that has a light and airy expression. It is a versatile piece of furniture with many different functions in the home. Block can be easily moved around using its four handles, which are natural extensions of the legs. Use Block as a side table, tea table, bar cart, coffee table or bedside table. 
Easy to assemble without use of any tools. Delivered in a flat package.
The Block side table is available in white, black, light grey, dark grey, red, dusty green, navy and coral.
* Because of the size and weight of this item, free shipping does not apply. Please provide your shipping address and we will get back to you with a quote as quickly as possible.