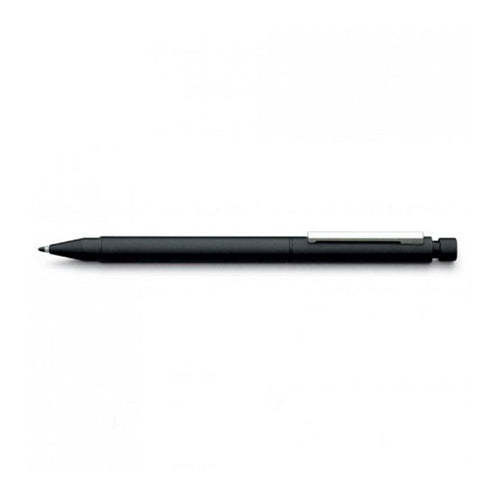 Lamy
BP/MP CP1 Twin black matte
$90.00
Manufacturer: LAMY
Designer: Gerd A. Müller
Country of Origin: Germany 
Why is it Special?
Intelligent Versatility. 2 in 1 / twist-action mechanism / matt black lacquer finish / with refill LAMY M 21 black / pencil lead LAMY M 41 (0.5) / eraser LAMY Z 15
Ballpoint pen, mechanical pencil and marker in one. Switch system using twist mechanism. Build-in eraser underneath the removable button (LAMY cp1 / st).
The LAMY Twin Pen is similar to other CP1 products, but its point of difference is that it is both a ballpoint pen and a mechanical pencil. Simply twist the barrel of the pen to choose between a ballpoint pen and 0.5mm pencil lead. There is a replaceable eraser under the cap. Refills: LAMY T16 + and 0.5 lead refills.