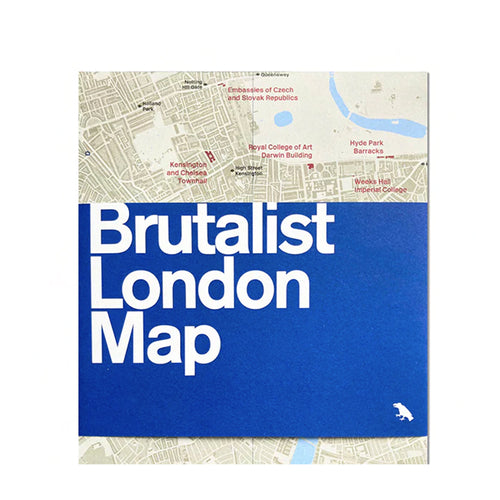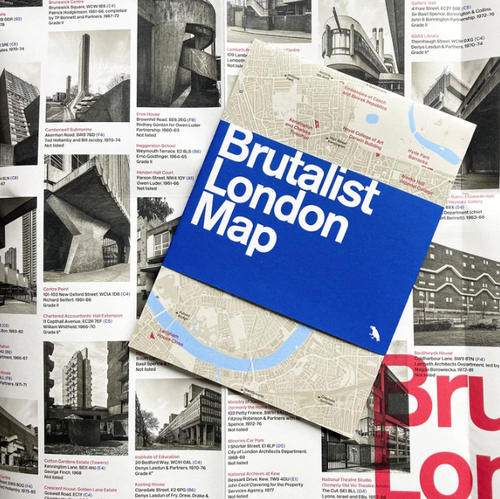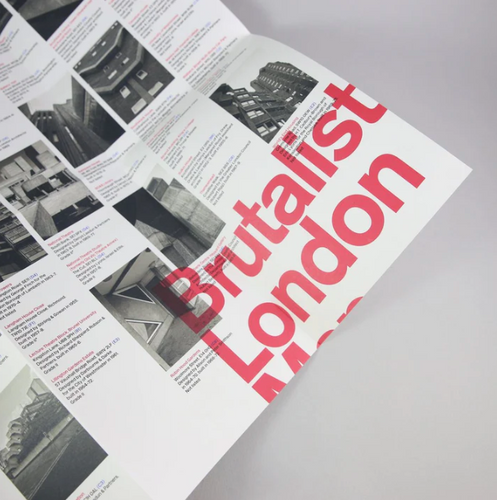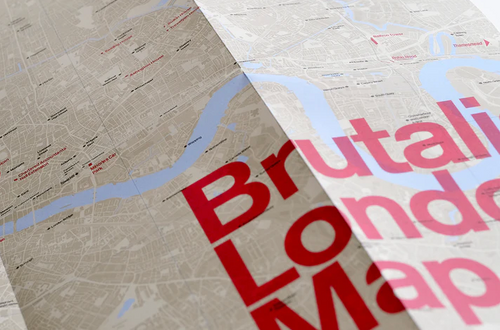 BOOKS
Brutalist London Map
$18.00
Vendor: SCB Distributors

Dimensions: This map opens to approximately A2 and folds to A5; it is protected by a wide band.
Materials: FSC-certified paper with a carbon-neutral printer.

Why is it Special?

SCB's publications began with a series of food and drink city maps and apps, and since 2015 we have published a series of architecture and design guide maps. The New York Times describes the maps as "part design manifesto, part urban architecture guide". SCB prints all of their titles on recycled FSC-certified paper with a carbon-neutral printer.
Brutalist London Map is researched and written by Henrietta Billings, with the support of the 20th Century Society, and includes photography by Simon Phipps.
Second edition now shipping. This edition has been refreshed in 2022 with a new introduction, new selections and map footprints, new photography and updated details.
This two-sided folding map features over fifty leading examples of Brutalist architecture in London, from the Alexandra Road Estate to World's End Housing. Celebrated Brutalist buildings such as the Trellick Tower, the Barbican and the National Theatre are included along with lesser known, yet equally influential buildings. The reverse side of the map features an introduction to Brutalism by Henrietta Billings, photos by Simon Phipps and details about each building.
Perfect for a walking tour or framing, this map measures slightly larger than A2 open, folds to slightly larger than A5 and is protected by a wide band. All of our printed publications are printed in East Sussex on quality recycled paper.