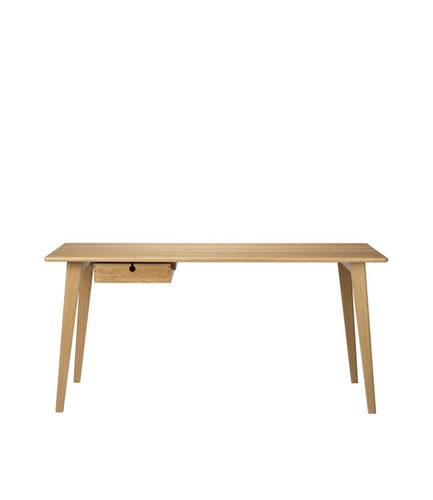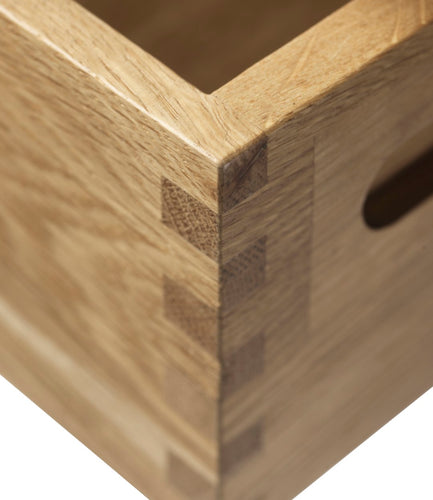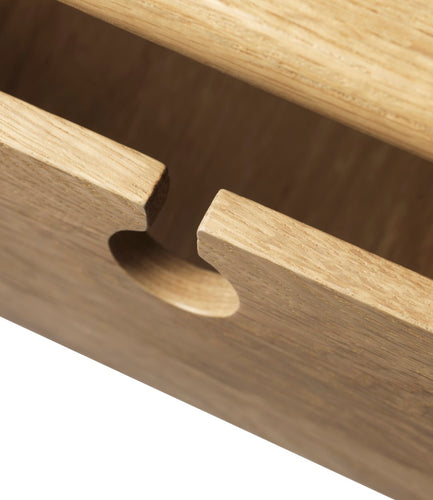 Country of Origin: Denmark

Designer: Foersom & Hiort-Lorenzen
Manufacturer: FDB
Dimensions: 70 x 113 x 50cm 
Materials: Solid oak, FSC certified from European forests
Why is it Special?
The furniture designers Johannes Foersom (1947-) and Peter Hiort-Lorenzen (1943-) are known under the name Foersom & Hiort-Lorenzen. They have run their own design studio since the late 1970s, and are today considered 'the grand old men' of Danish furniture design. They set great store by good and solid craftsmanship in combination with a high degree of functionality. In their simple, toned-down designs, they find an aesthetic idiom that primarily relies on function and quality. Foersom & Hiort-Lorenzen has won several international design awards for, among other things, their innovative approach to working with materials and constructing furniture, which has proved successful thanks to their hands-on and academic experience. The playful and dynamic design duo has designed several furniture series for FDB Møbler such as Gesja, Butler and Mikado, Mikado as a reinterpretation of Poul M. Volther's iconic spindleback chair J46.
In addition, their furniture is on permanent display at MoMA in New York, Designmuseum Denmark, Trapholt in Kolding, the Moderna Museet in Stockholm and at Die Neue Sammlung in Munich.
* Because of the size and weight of this item, free shipping does not apply. Please provide your shipping address and we will get back to you with a quote as quickly as possible.