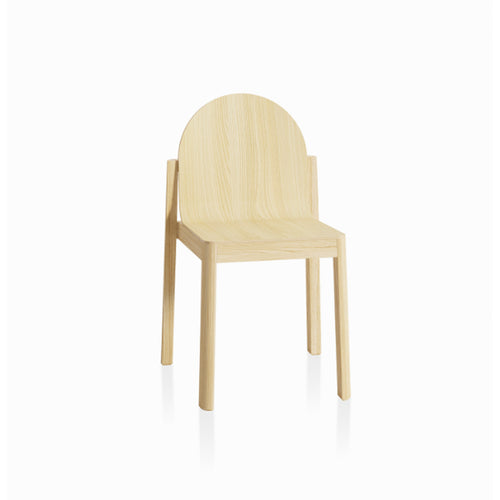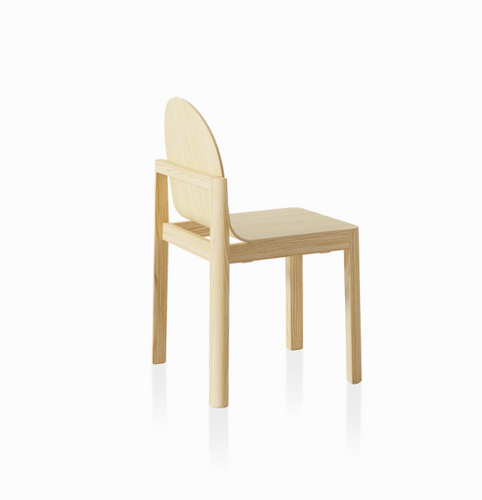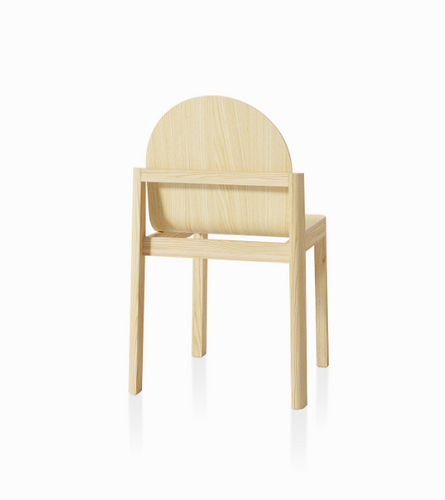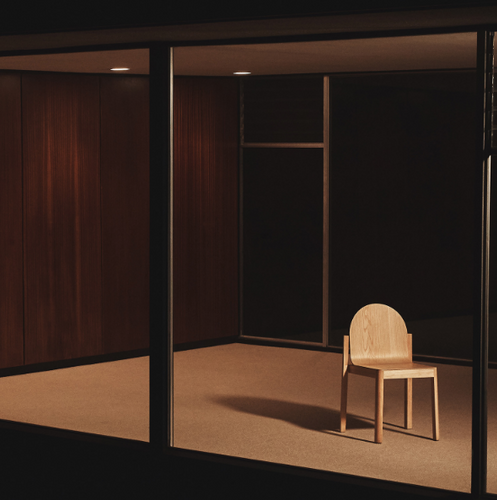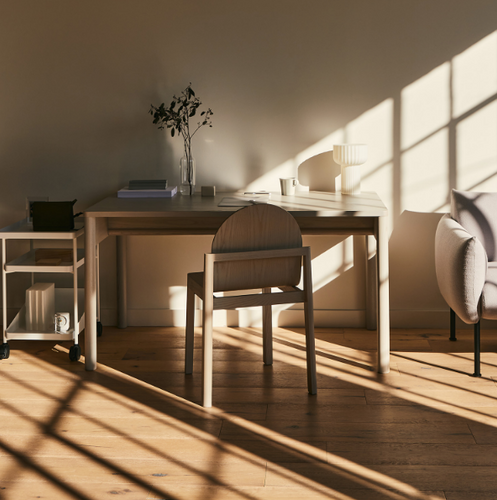 Edits
CLEO chair, Natural Ash
$765.00
Manufacturer: Edits

Produced in: Italy
Designer: Edits, Stine Aas, Norway, Year: 2019

Dimensions: 32" H x 19.5" W x 19" D, Seat Height: 18"

Materials: American White Ash (AHMI Certified), Natural
Why is it Special?

Cleo is a clever solid wood stacking chair with a fun, joyful character. Barstool and Counter-height versions allow the collection to be used in a wide range of interiors and applications. 
Cleo's backrest is shaped in a perfect semicircle, so that when several chairs are placed in a row, they form a pattern reminiscent of the archways and decorative motifs of classical architecture.

The construction follows a clear visual logic that appears deceptively simply yet conceals several innovative details. The seat is produced as a single piece of bent plywood with a subtle curvature for comfort while maintaining the designs geometric rigor. "I like the way the seat seamlessly bends out of the fitted frame to form the back ".
The solid wood frame features a clever in-set joint between the back rail and legs for added strength, while a concealed handle-scoop is incorporated on the underside of the top rail so the chair is easy to pick up and move. "I really focused on the back. It's actually the part of a chair you see the most ."
Contract quality. BIFMA compliant for commercial use.