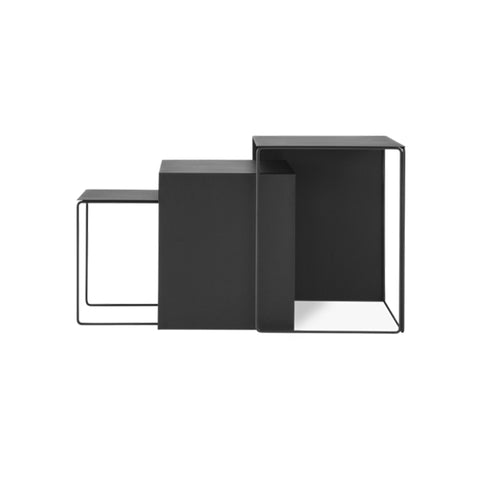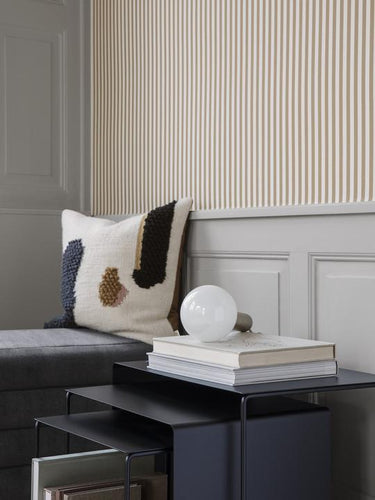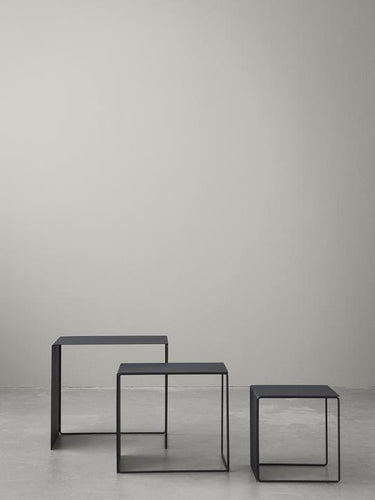 Country of Origin: Denmark

Manufacturer: Ferm Living
Materials: Powder Coated Metal
Dimensions:  
Small: W: 41 x H: 35 x D: 34 cm / W: 16.1 x H: 13.8 x D: 13.4 in 
Medium W: 48 x H: 40 x D: 37 cm / W: 18.9 x H: 15.7 x D: 14.6 in 
Large: W: 55 x H: 45 x D: 40 cm / W: 21.7 x H: 17.8 x D: 15.7 in

Why is it Special?
Straight lines and square shapes meet in the contrast between the delicate and thin metal legs and the solid surfaces, in a minimalistic and timeless design. Clean and stylish whether you choose to use the 3 tables nested together, freestanding in a group or placed separately in different rooms of the house.
Made in powder coated metal the tables are relatively light – not only in their look, but also in the sense that you can easily move them around and play with the many combinations we have built into the design.
* Due to the size and weight of this item we are not able to offer free shipping. Thanks for your understanding.