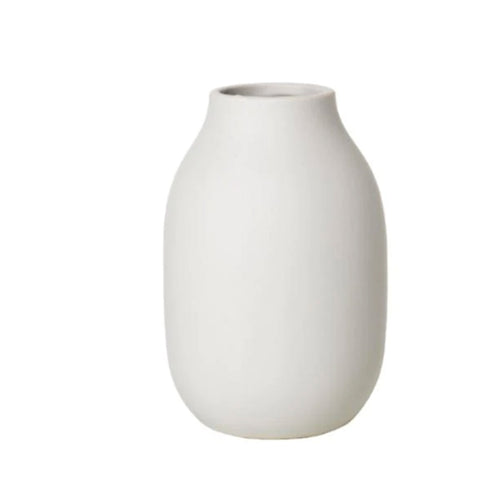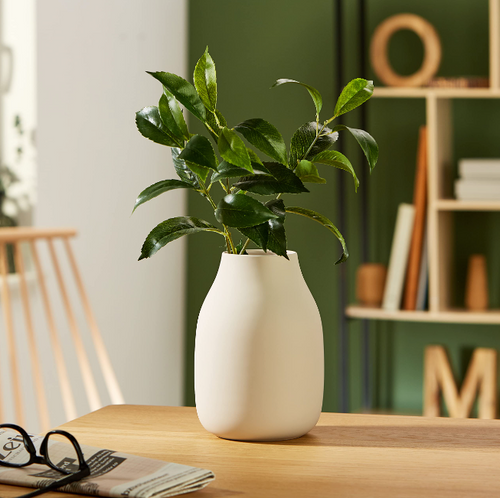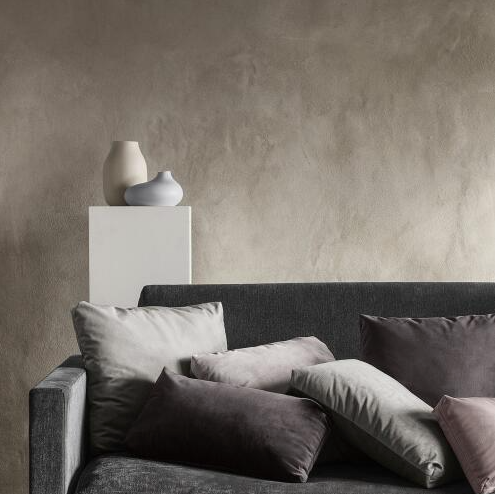 Blomus
Colora Vase, Moonbeam, 8x 6"
$47.00
Country of Origin: Germany
Manufacturer: Blomus
Material: Porcelain
Dimensions: 7-11/16" x 5-1/2" diameter
Why is it Special?
Available in a variety of colors to coordinate beautifully with blomus linens, dishes, candles and other home decor products. This vase features soft shapes and perfectly rounded edges. COLORA vases are available in various shapes and sizes; combine them to make a dramatic statement. Available colors: Peat (black), Rose Dust, Withered Rose, Agave Green, Moonbeam (cream).
Exquisite matte surface is deliciously silky to the touch and easy to clean. 
Made of porcelain
7-11/16" x 5-1/2" diameter
Vase opening is 2-3/4"
Silky smooth to the touch
Foam pads protect tabletop from porcelain surface