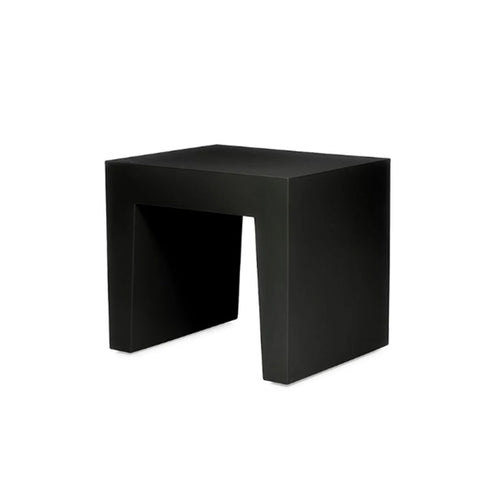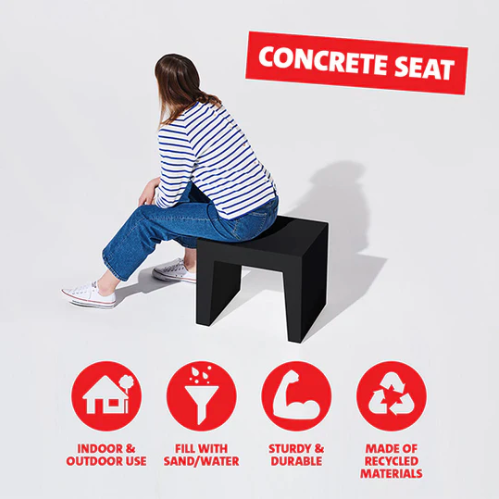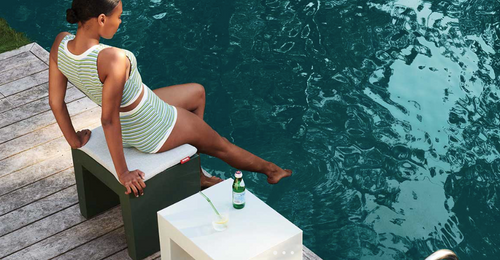 Fatboy
Concrete Seat, Black
$150.00
Manufacturer: FatBoy
Dimensions:  19.8" x 15.8" x 17" / 50 x 40 x 43cm
Materials: Polyethylene
Why is it Special? 


Indoor & outdoor use
Made of polyethylene
Can carry a maximum of 150 kg
Seat can be filled with water or sand to make it heavier
Suitable as a shower seat
Made in Belgium
Clean with lukewarm water and a neutral soap.
Just like any outdoor furniture, store your Concrete Seat inside when not in use.
For more than twenty years, FatBoy has been showing the world that things can be done differently. Life's already full enough of things that have to be done, or that are supposed to be done. Forget the rules! As soon as you let go of the way things are, you can see all of the possibilities. The world is your oyster! A world where everyone is welcome. Where you choose your own path and where imagination rules. 

At Fatboy, they create their own versions of old favourites for your home and garden. They translate the essence into iconic designs with a twist – and full of ingenuity. With every detail, they look for the fun in functionality. From the label on Edison the Petit to the buttons on the back of The BonBaron, everything has a function. And that takes months of designing, testing, and improving. They do this with their own design team and designers with the same vision as theirs. Together, they work on new classics of the highest quality – all with the purpose to let people enjoy them for years and years to come.  
* Please note that due to the size and weight of this item, it may not apply for free shipping.