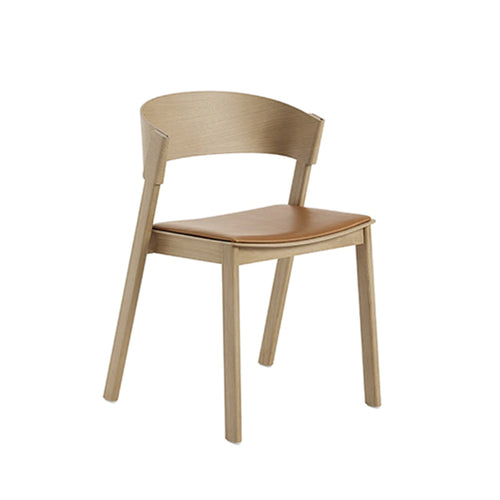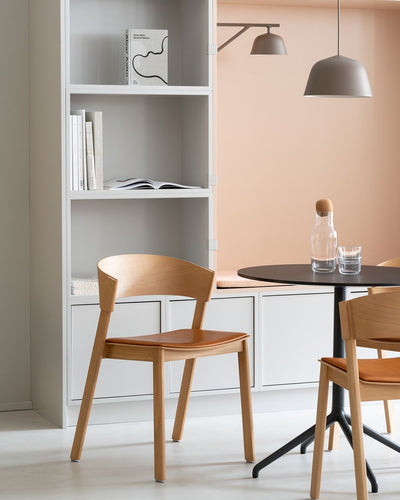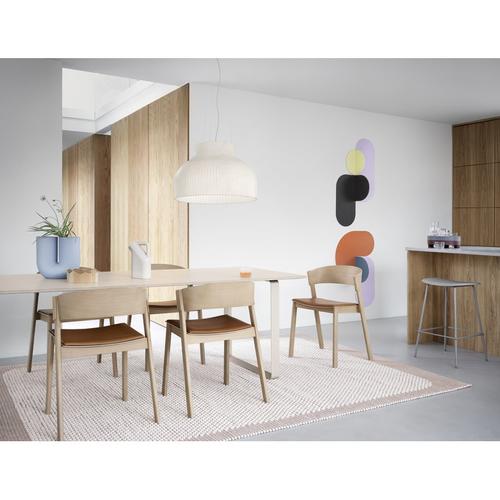 Muuto
Cover Side Chair, Cognac/Oak
$863.00
Manufacturer: Muuto

Designer: Thomas Bentzen
Dimensions: 21.1" W, 19.3" D, 29.7" T, 17.9" SH
Materials:  The Cover Side Chair is made in wood with a water-based lacquer, the curved back and seat in veneer and its base and legs in solid oak. The wood is folded around the chair's front legs. This technically innovative wood layering helps lock the elements of the chair together. Available with textile and leather upholstery as made-to-order options.
Why is it Special?
Referencing the values of forward-thinking craftsmanship and Scandinavian materiality, the Cover Side Chair is an elegant perspective on the timeless wooden chair. With its curved backrest that folds elegantly around its back legs and ties the design together, the Cover Side Chair explores the possibilities of veneer, paired with a deep comfort, modern expression and sturdy base in solid wood. The design is stackable and features a water-based lacquer.
Thomas Bentzen, former designer at Louise Campell Studio, started his own studio in 2010. He is the co-founder of the design collective REMOVE and his products have received international recognition at fairs and exhibitions all over the world.
* Because of the size and weight of this item, free shipping does not apply. Please provide your shipping address and we will get back to you with a quote as quickly as possible.