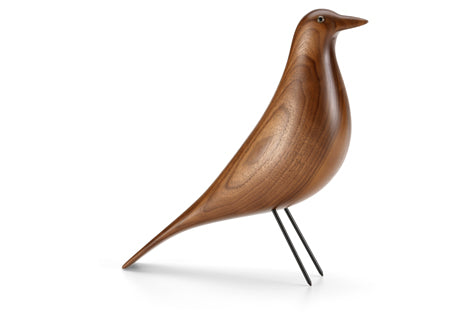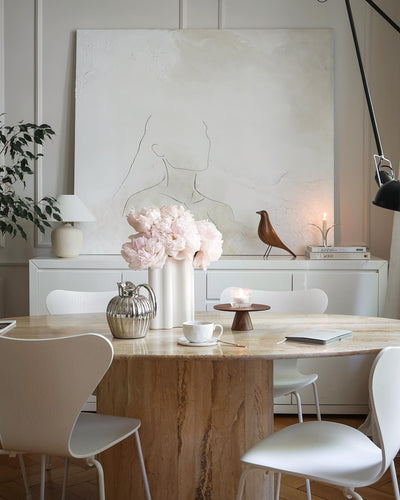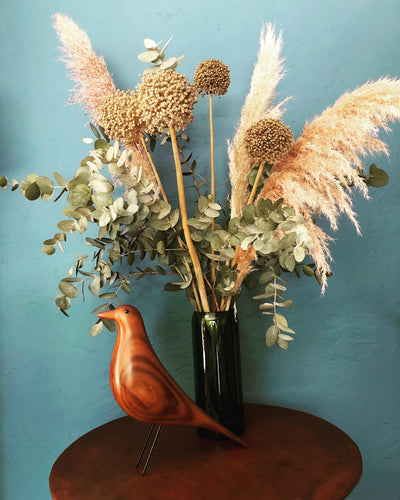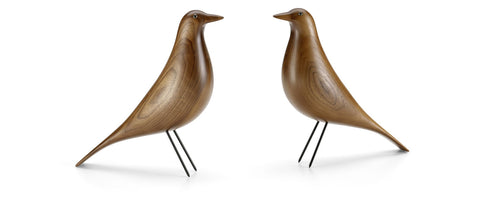 Vitra
Eames House Bird, Walnut/Clear Varnish, 10.78" x 3.38" x 11"
$651.00
Country of Origin: Birsfelden, Switzerland

Manufacturer: Vitra
Dimensions: L 10.78" , W 3.38", H 11"

Materials: Clear lacquered walnut, steel wire legs
Why is it Special?

A prized possession of Charles and Ray Eames, the House Bird has been a decorative part of the collage-like Eames House interior for decades.

Charles and Ray Eames enriched the collage-like interior of their private home, the Eames House, with numerous objects and accessories that they brought back from their travels. For over fifty years, the figure of a wooden bird has stood in the centre of the living room – an artefact of American folk art that was evidently highly treasured by the couple, since it also appeared frequently as an accessory in photographs taken by Charles and Ray.