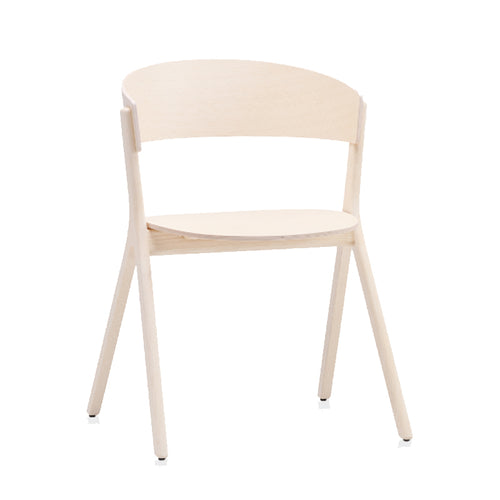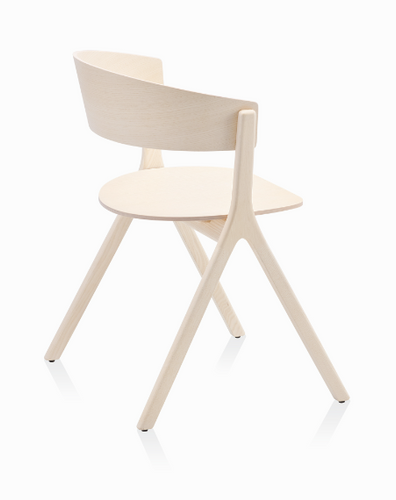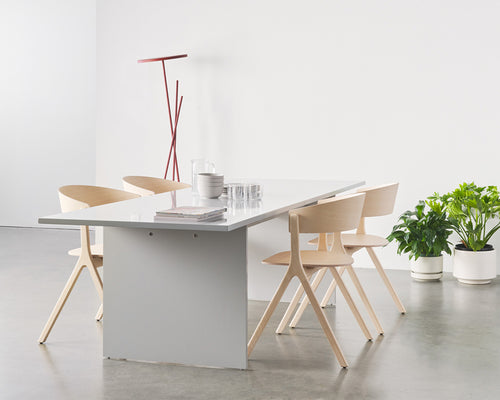 Edits
EDITS Circus Wood Chair, Natural Ash
$926.00
Manufacturer: Edits

Produced in: Italy
Designer: Edits

Dimensions: 22.5" W x 22" D x 31" Seat Back, Seat Depth: 17 1/4" Seat Width: 18"

Materials: European White Ash (FSC certified, Select grade) 
Why is it Special?
 Circus is a beautiful modern dining chair intended for residential interiors, while being strong enough for commercial environments.
Circus Wood is a new-century update of the archetypal mid-century modern Scandinavian wood chair. Defined by a clear visual logic, innovative construction details and advanced manufacturing are combined to achieve a graphic and elegant form. The symmetrical Y-legs articulate the lines of force supporting the occupant, while the curved backrest offers a generous embrace. 

The choice of European Ash in natural-white and contemporary lacquers further elevate the design's contemporary character. Smooth edges provide unexpected softness and tactility, while upholstered seat pads can be added as a further option for comfort and color.

Circus Wood is produced in partnership with one of the oldest and most skilled family-owned wooden chair manufacturers in Italy. The result is an intelligent blend of advanced industrial production and atelier craftsmanship. Production is maintained in small controlled batches with meticulous attention to detail and craftsmanship, while industrial methods provide consistent precision and efficiency.

Across all products and materials in the Circus family:
‍
Wood is sourced from FSC-certified and sustainably managed forests in Europe, where trees are selectively harvested on a long-term rotational basis.
‍
All lacquers and glues used produce no VOC emissions and are completely non-toxic to human health.  

Upholstery fabrics are produced with natural fibers and dyes that meet strict European environmental standards.
‍
All packaging is made from recycled content and is fully recyclable. A small amount of EPE foam is used to protect the most vulnerable, high-impact areas.
‍
Circus has passed BIFMA testing for seating performance, ensuring long-term durability and usefulness.