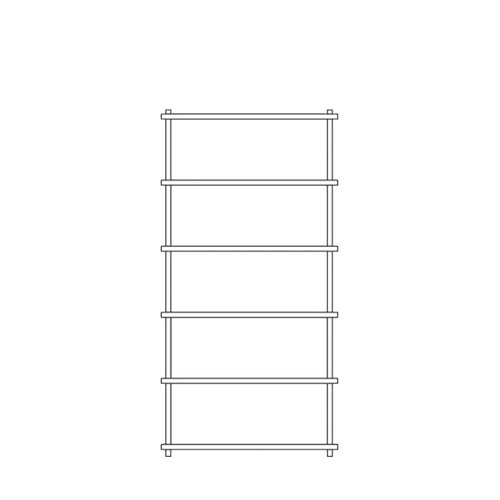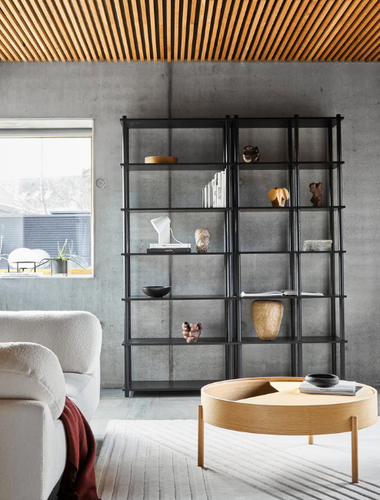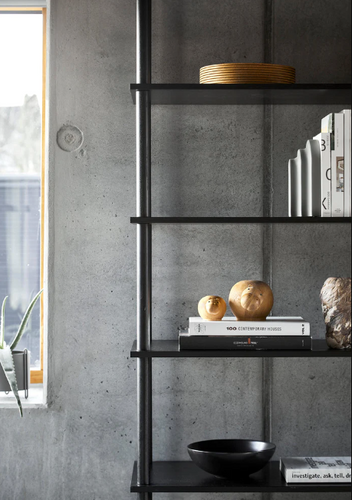 woud
Elevate Shelving System 5 (Black), Black Painted Oak Veneer
$2,346.00
Regular price
$2,760.00
Country of Origin: Denmark

Designer: Camilla Akersveen and Christopher Konings
Manufacturer: Woud
Material: Shelves: Oak veneer, Dowels: Solid oak and metal screws and threads, Mounting: Metal bracket for mounting the system to the wall included, Weight on shelf: Max 15 kg, Tools: No need for that!

Dimensions: Length: 86.80 cm, Depth: 40 cm, Height: 182.60 cm

Why is it Special?
Elevate is a modular shelving system with endless possibilities. With different shelves and dowels, Elevate can be expanded and assembled in an unlimited number of permutations without the use of any tools. Just stack the shelves, tighten the dowels and then elevate them. The different elements are boxed individually in order for you to customise the exact shelving you want - matching your needs. Use it for boxes, office supplies, works of art or plants.
Designed by Camilla Akersveen and Christopher Konings, an upcoming and talented design duo born in Norway. They aim to create designs that are both playful and aesthetic while being multifunctional and suitable for daily life. The designs are characterised by simplicity and clean lines rooted in the Scandinavian design heritage.
* Because of the size and weight of this item, free shipping does not apply. Please provide your shipping address and we will get back to you with a quote as quickly as possible.