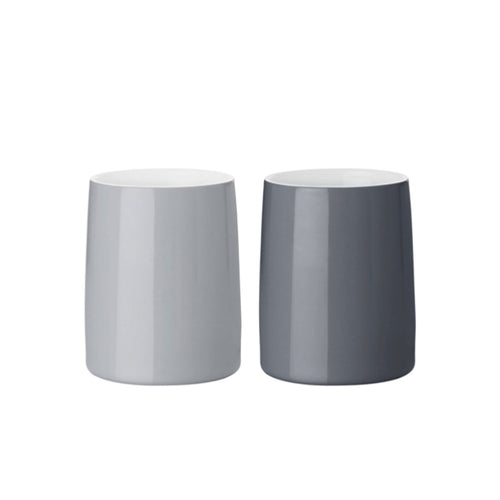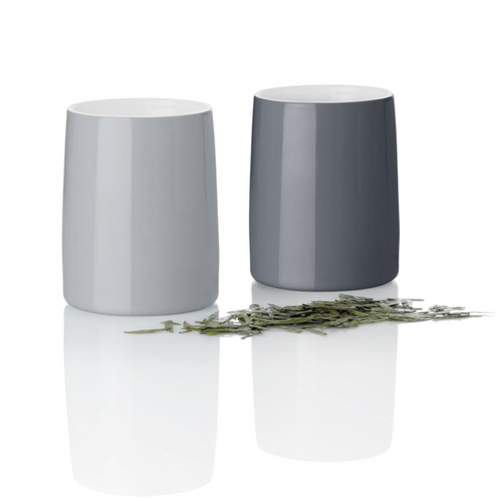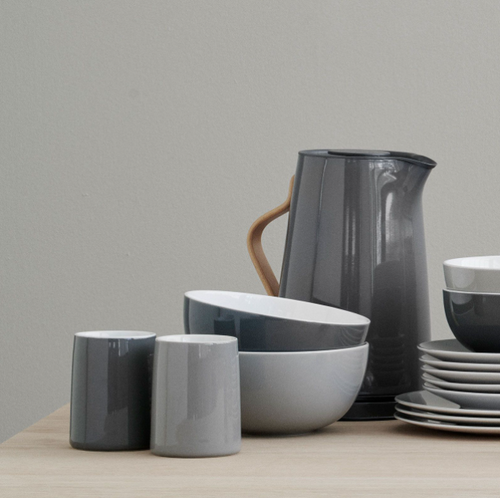 Stelton
Emma Thermo Cup, 6.8 oz, Set of 2
$50.00
Manufacturer: Stelton (Denmark)
Desginer: HolmbäckNordentoft Studio
Materials: High-quality stoneware, Double-wall insulated coffee cup 
Dimensions: 6.75oz / 200ml, 10cm (H) x 8cm (W) x 8cm (D)
Why is it Special?
Fusing the retro style of the 50's and 60's with new combinations of materials such as steel and beechwood, the Emma range makes every day a little more beautiful. 

The Emma thermal cups in grey shades, designed by HolmbäckNordentoft for Stelton, have an unmistakable timeless, minimalist Scandinavian style. They are made of heavy, double-walled high-quality glazed stoneware, which reliably ensures that the drinks stay warm (or cold) for a long time. Meanwhile, the outside retains the ambient temperature, which makes the cups pleasant to touch. They come in a set of two mugs.

Sebastian Holmbäck (1971) and Ulrik Nordentoft (1974) met while attending Danish Design School. Almost 10 years after their graduation they established the HolmbäckNordentoft Studio.