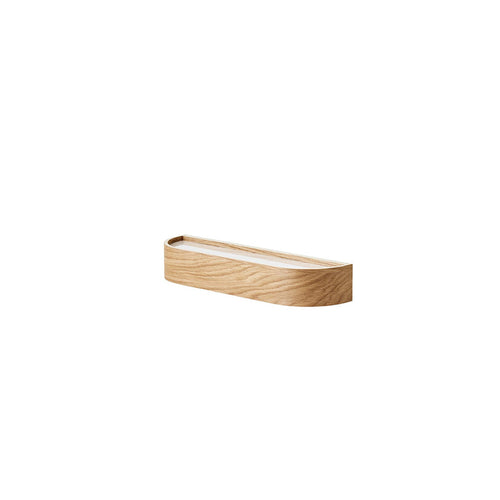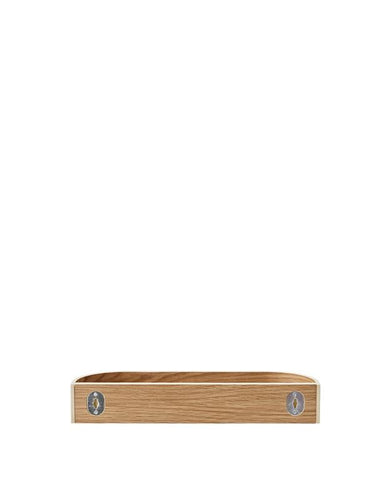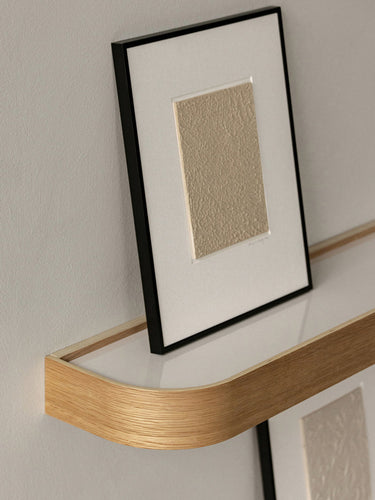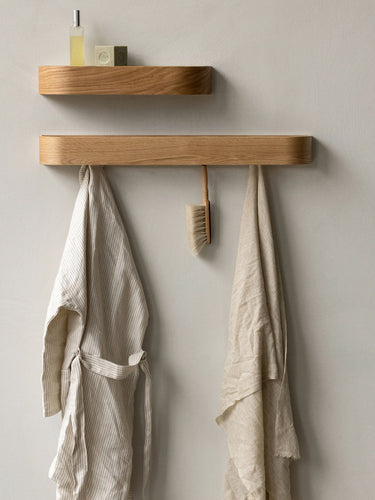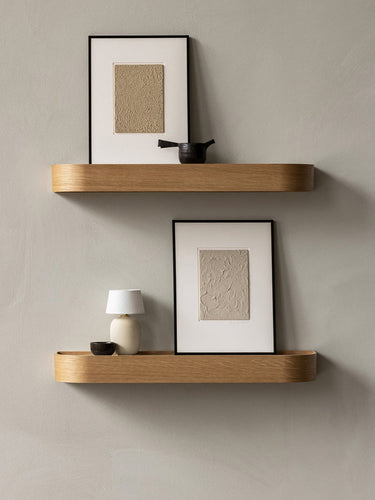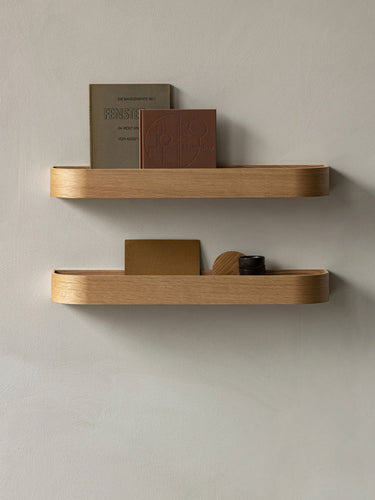 Audo
Epoch Shelf, natural Oak, 20"
$225.00
Country of Origin: Denmark
Designers: Nina Bruun
Material: MDF, Oak Veneer, Laminate
Dimensions:  20in: 3.1"H x 19.70"W x 5.10"D
Why is it Special?
One of two new designs that are coherent in design and carefully sized to fit both purpose and place, the Epoch Clothes Rack by Nina Bruun offers streamlined storage for spaces large and small. Improving and beautifying a well-known object using a wide band of wood, it is simple in both form and function. The space-saving wood veneer piece can be suspended alone or in rows of multiples. It features on the one side a deep shelf for everyday clutter and on the other a shelf on which to place decorative objects. "The Epoch Collection is for still life displays, for everything we love to surround ourselves with – whether that's objects or clothing – and to be used in personal and creative ways," notes Bruun on the new collection.