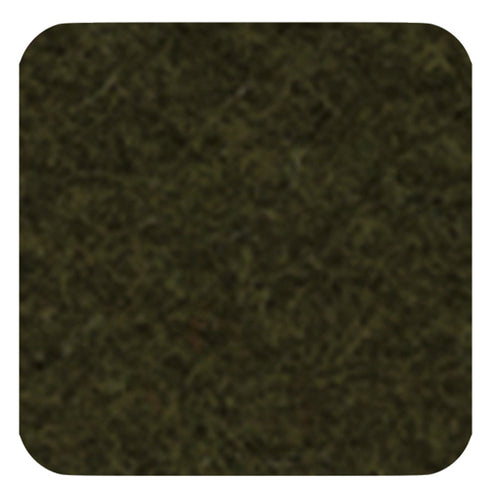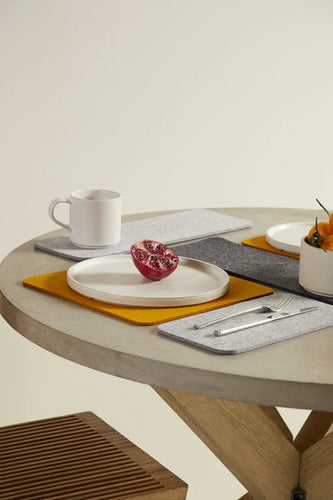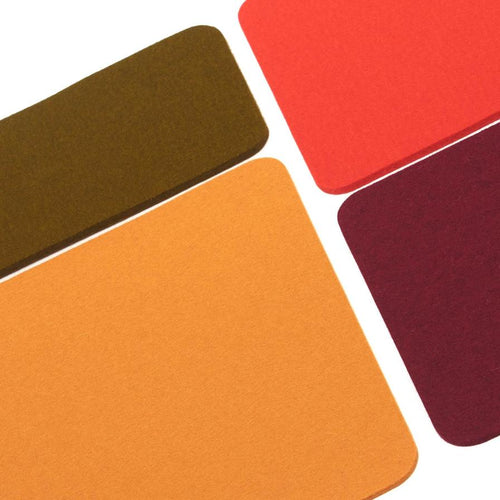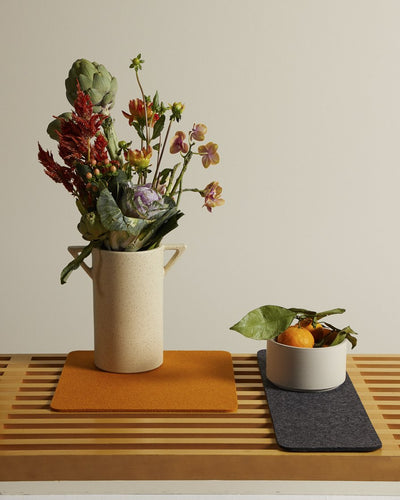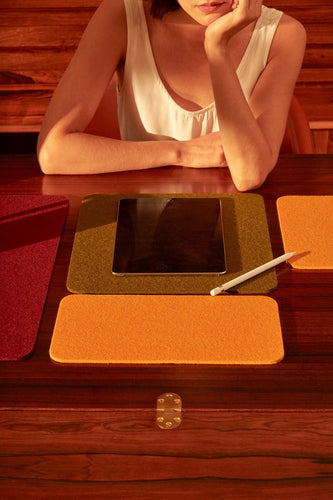 parkhaus
Felt placemat, 34x34cm Olive Dunkel
$32.00
Country of Origin: Berlin, Germany
Designer: Parkhaus
Materials: 100% Wool Felt
Dimensions: 34 x 34 cm

Why is it Special?
These placemats are part of our favourite collection in the shop, they're a simple, easy way to add a pop of colour to any surface in your home.
The felted wool protects your surfaces from getting scratched and with such a broad selection of colours these placemats brighten up any room. Use them as placemats, beneath a planter, on your desk or however you see fit! 

Perfect as a gift!.... For yourself or anyone you know!

Parkhaus Berlin was founded in 2002 by product designer Anja Witte-Krieger. She now leads the company together with Anne Karp (M.A.). Parkhaus Berlin is a leading manufacturer of cushions for over 100 classic chairs from brands such as VITRA, Thonet, Kartell, and Arper. The cushions are made in small workshops, including one workshop for handicapped people in Germany. The related concept store opened in 2012 and offers curated products in the categories of furniture, media, food, lighting, kitchen, and kids in addition to the company's own leather and wool felt line. Four times a year, the store holds events such as tastings and exhibitions with painters and illustrators as well as product and furniture designers.