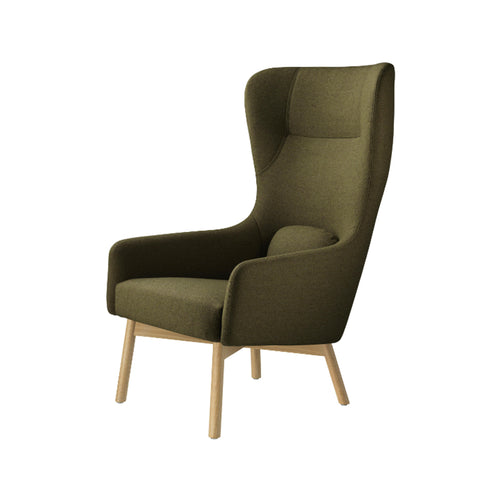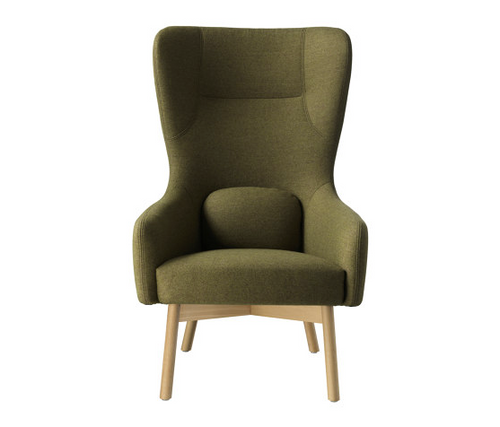 FDB Moebler
Gesla L35 Wingback chair, Natur lakeret,Synergy (Uld),Green
$3,401.00
Country of Origin: Denmark

Designer:  Foersom & Hiort-Lorenzen

Manufacturer: FDB Mobler
Dimensions: H 110 x B 70 x D 82 cm

Materials:  Oak base, Synergy (Uld),Green
Why is it Special?
The Gesja series is a new and exciting addition to the FDB Møbler catalog, offering upholstered furniture that is sturdy but with a light touch that brightens the room.
• Elegant, but light on its feet
• Inspired by Rococo design
• Created by the designers of the Mikado series

Designed According to FDB Møbler Principles:
Johannes Foersom and Peter Hiort-Lorenzen have worked as studio partners since the late 1970s, earning them the status of "grand old men" of Danish furniture design. In addition to the Gesja armchair and Gesja sofa, the FDB Møbler catalog features their Mikado series. The Gesja series reflects the same guiding principles as all our furniture, focusing on simple design and functionality at a reasonable price.


* Because of the size and weight of this item, free shipping does not apply. Please provide your shipping address and we will get back to you with a quote as quickly as possible.