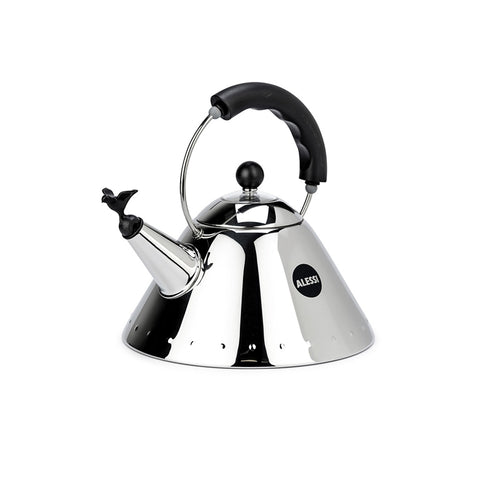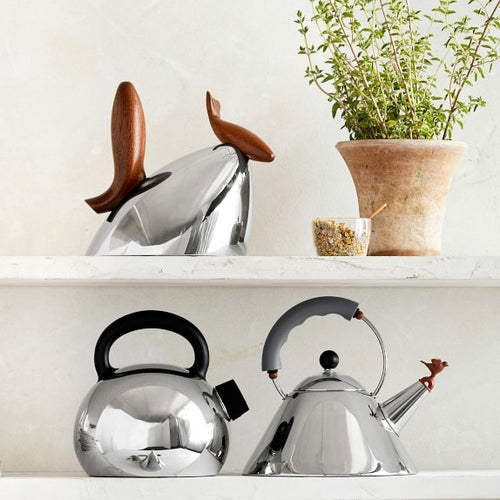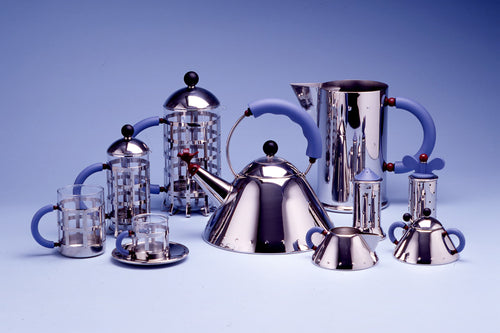 Alessi
Graves Kettle, Black
$279.00
Manufacturer: Alessi

Designer: Michael Graves
Dimensions:  8.8" Diameter x 8.8" H
Materials: Magnetic stainless steel heat diffusing bottom, 18/10 Stainless steel mirror polished with handle and small bird-shaped whistle in polyamide
Why is it Special?
The Michael Graves collection was designed in the 1980's-90's, with this Kettle being the first product by an American designer to be included in the Alessi catalogue. It opened the way for the playful design style that subsequently characterised the Nineties and thanks to an inspired mix of post-modern and pop idioms it has become one of the internationally recognized icons of the Eighties. An Alessi best seller since 1985.

Michael Graves was born in Indiana in 1934. An American architect and designer, he was one of the principal figures in the postmodernist movement.
Graves trained to be an architect at Harvard, earning a master's degree in 1959. Graves began his architectural career in the 1960s as a creator of private houses in the abstract and austere style of modernism. In the late 1970s, however, Graves began to reject the bare and unadorned Modernist idiom as too cool and abstract and he began seeking a richer architectural vocabulary that would be more accessible to the public.