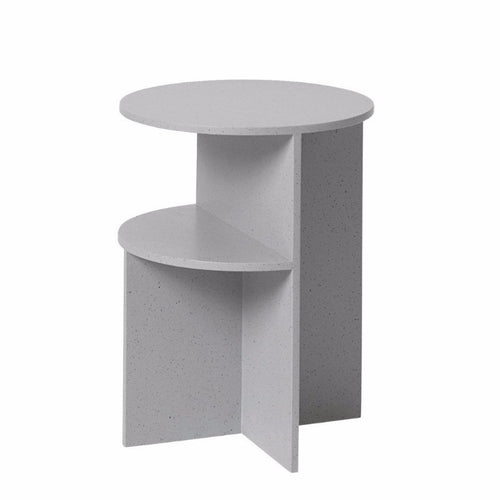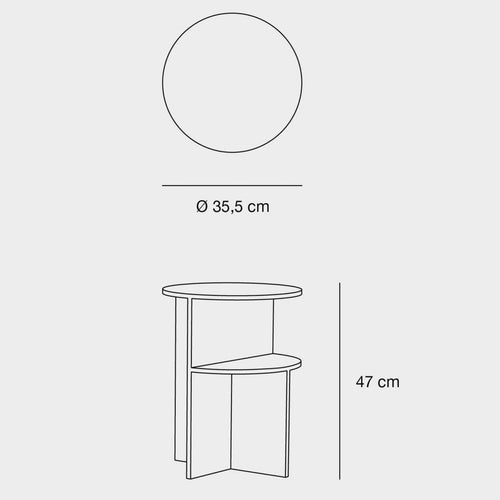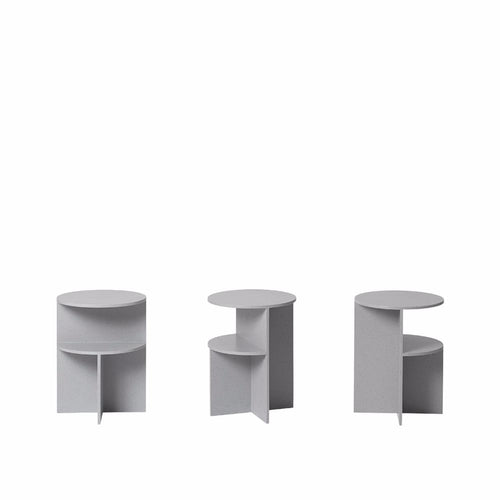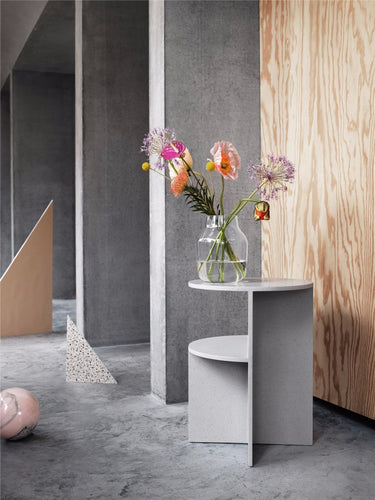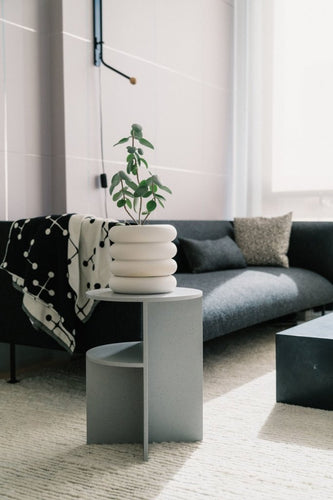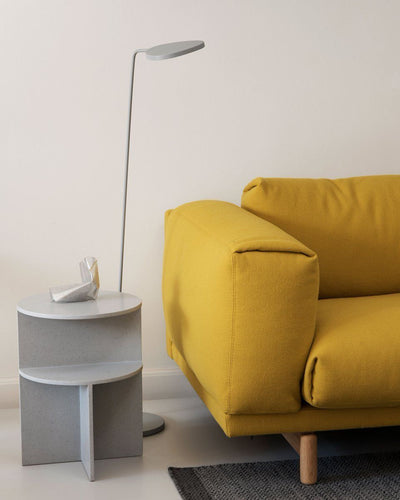 Muuto
Halves Side Table by MSDS, Light Grey
$563.00
Designer: MSDS (Toronto)
Manufacturer: Muuto
Country of Origin: Denmark
Materials: Acrylic and Stone Composite
Dimensions: Ø 35.5 cm, H 47cm
Made from a unique combination of acrylic and stone: large sheets that are cut into shapes and welded together. Lastly, the surfaces are grinded and polished giving the side table its soft feel and seamless joints.
MSDS Studio is a Toronto based furniture, lighting, and interior design practice run by Jessica Nakanishi and Jonathan Sabine. Their work is a synthesis of Jessica's experience in interior design and Jonathan's background in furniture and cabinet making. They were named Canadian product designers of the year in 2015. Jonathan's bottle opener design is in the permanent collection of the San Francisco Museum of Modern Art.
* Because of the size and weight of this item, free shipping does not apply. Please provide your shipping address and we will get back to you with a quote as quickly as possible.