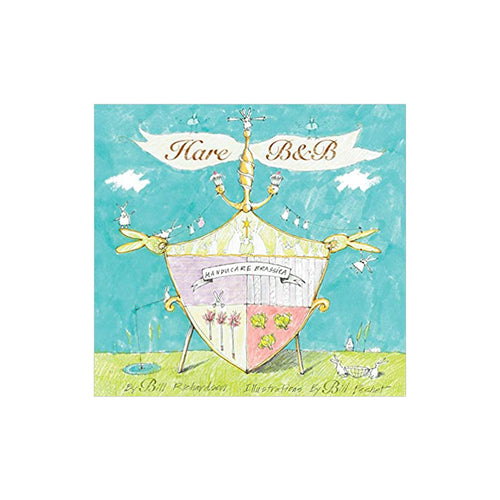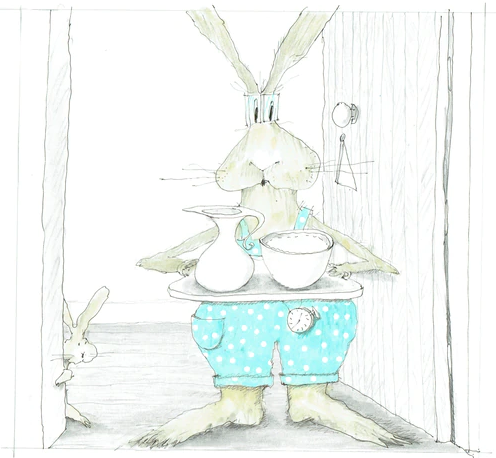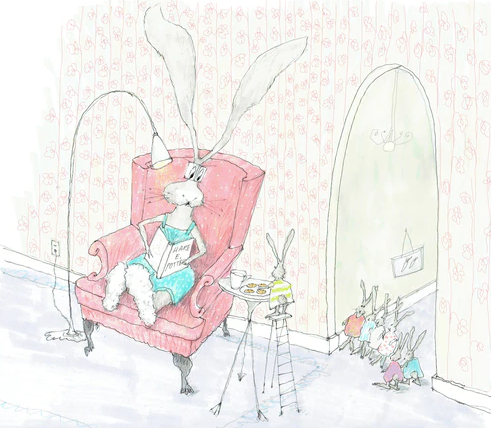 Author: Bill Richardson
Illustrator/Architect: Bill Pechet
Materials: Paper
Why is it Special?
The newest book from local architect / illustrator Bill Pechet! And written by longtime CBC host Bill Richardson.
The store of a rabbit who runs an Airbnb. 
"After her parents are duped by a coyote who is a master of disguise, Harriet ("Harry" for short) and her seven younger siblings are left to fend for themselves. Their only resource is their parents' now-empty bedroom, so Harry and her brothers and sisters open a "hare bed and breakfast." It is a great success. Then, the coyote comes calling again, and learns that revenge is a dish best served as breakfast.
Award-winning author Bill Richardson and acclaimed artist Bill Pechet join forces in this charming and hilarious tale about self-reliant young hares and a coyote who gets her comeuppance."