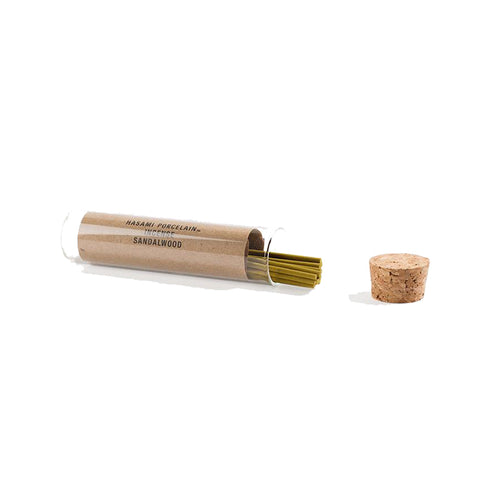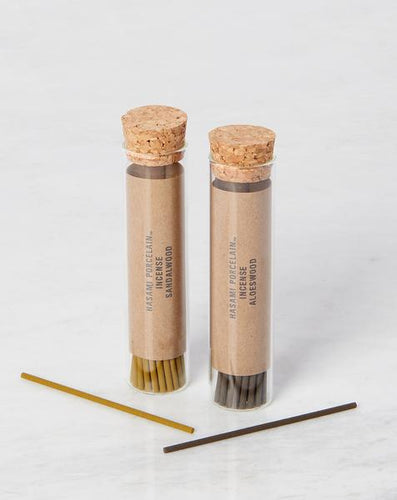 Hasami
Hasami Incense, Sandalwood
$22.00
Country of Origin: Made in Japan

Designer: Takuhiro Shinomoto

Manufacturer: Hasami Porcelain
Dimensions: 3.9" x 1" (10 cm x 2.5 cm) glass tube with cork top, 24 pcs.
Materials: Raw Material
Why is it Special?
Made in conjunction with Hasami Porcelain by Nippon Kodo, one of Japan's best known incense makers, this set of 24 incense sticks is handcrafted with the finest quality raw materials. The blend of soft, sweet sandalwood and Chinese medicinal herbs fills the room with a mellow, woody scent that is known to linger and create a calming, relaxed atmosphere. The sticks are packaged in a beautiful glass vial with a cork stopper, adding to both the aesthetic and ritual of burning incense.