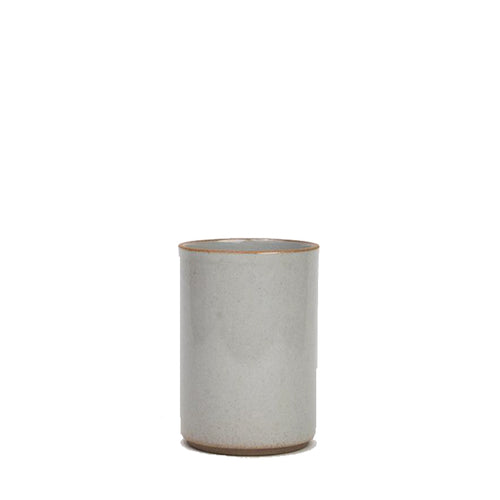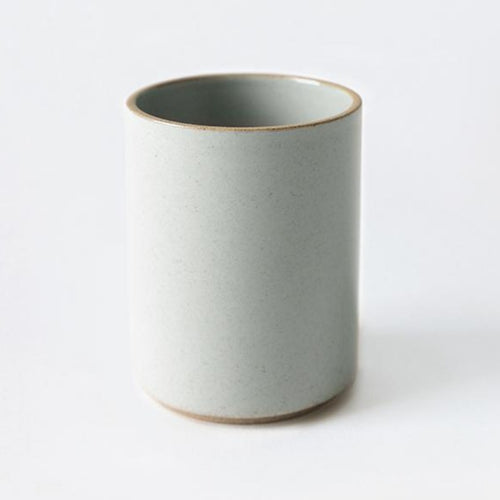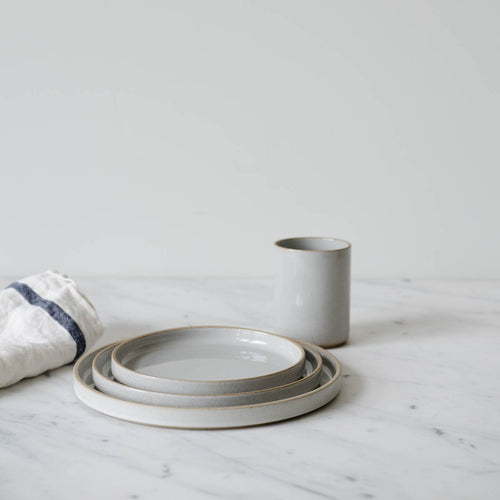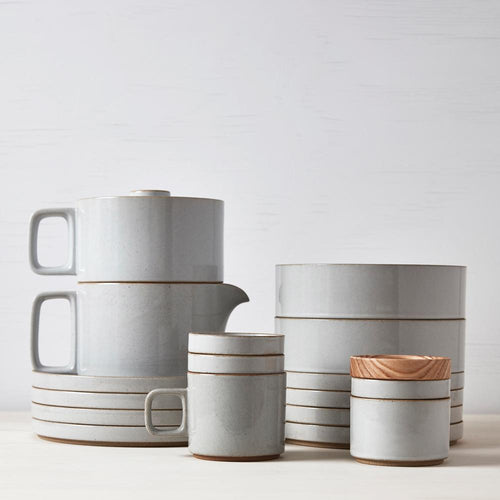 Hasami
Hasami Tumbler, Gloss Grey
$29.00
Country of Origin: Made in Japan

Designer: Takuhiro Shinomoto

Manufacturer: Hasami Porcelain
Dimensions:  3.3" x 4.25"

Materials: Hasami Porcelain
Why is it Special?

Hasami, Nagasaki is one of the foremost pottery districts in Japan. Porcelain was first made in the area almost 400 years ago, during the Edo Period, and was not only distributed all over Japan but also exported to Europe through the port of Nagasaki. The establishment of a mass production system at an early stage ensured reliability in quality and price, and its rich tradition kept alive.

HASAMI PORCELAIN was born under the direction of Takuhiro Shinomoto of Tortoise (Venice, California), whose innovative concept integrates tradition and modernity in tableware.
The charm of HASAMI PORCELAIN lies in the texture- firmer and sharper than earthenware, yet comfortable to the touch of the hands and lips. There is a distinctly gentler and more organic feel to the ware than that of regular porcelain.
HASAMI PORCELAIN is made of a mixture of porcelain substance and clay, at a specific ratio. Samples made precedently in Hasami were recreated, and a glaze was developed to bring out the natural material.HASAMI PORCELAINÕs straight lines represent the essence of traditional Japanese aesthetics. The curves are the result of the inevitability of function and production.
Microwave and dishwasher safe.