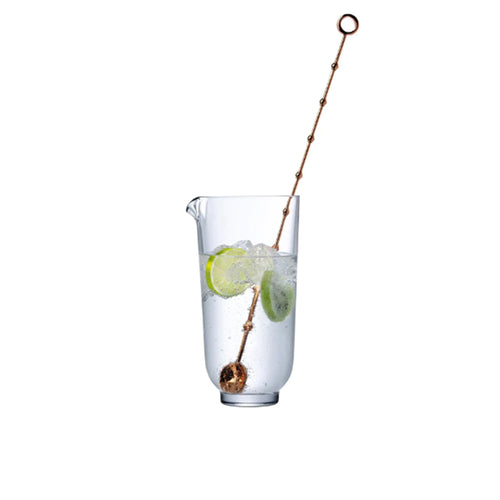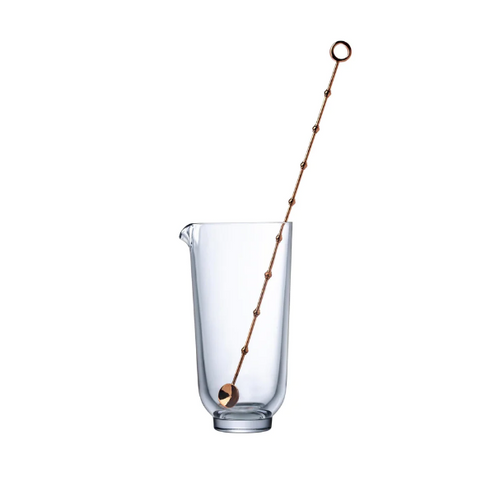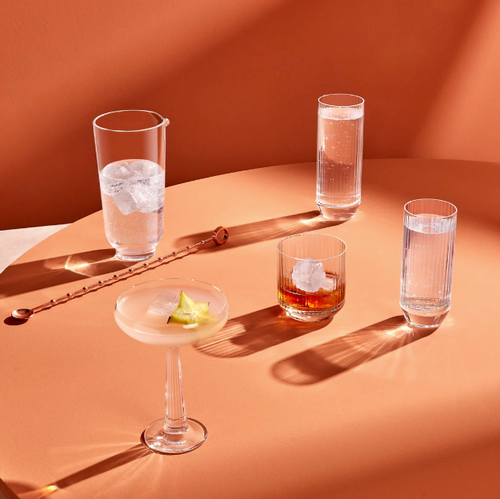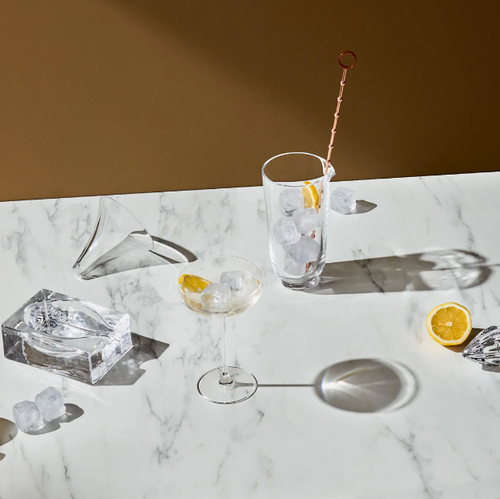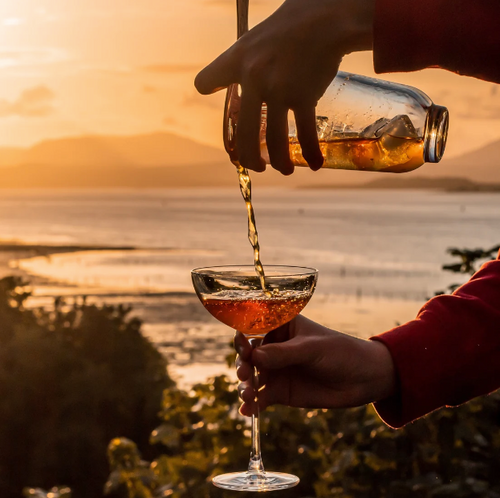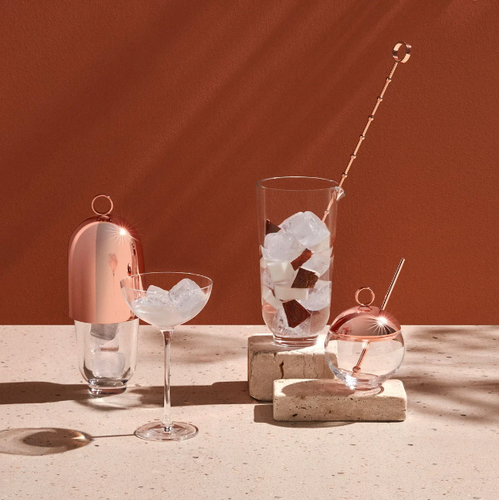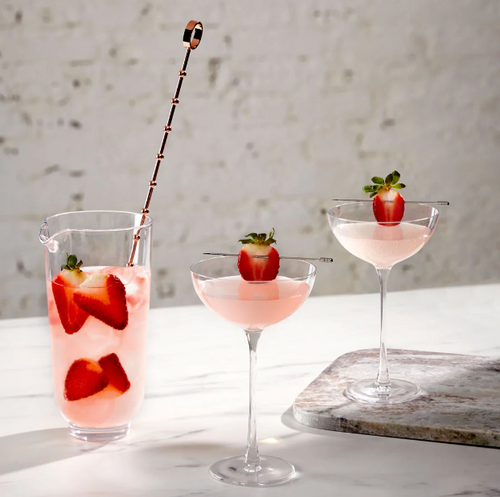 Nude
Hepburn Mixing Glass
$98.00
Regular price
$148.00
Manufacturer: NUDE

Designer: Brad Ascalon

Dimensions:  Capacity: 650 cc, Height: 190 mm, Diameter: 96.5 mm

Materials: Material glass: Lead-free crystal
Why is it Special? 

Part of the NUDE Hepburn series designed by Brad Ascalon, this cocktail duo comprises a mixing glass and a metal stirrer. Sculptural in its simplicity, the design features the collection's signature elegant volumes and the contrast of crystalline glass and glossy copper. Also available in the same range are a cocktail shaker, martini, coupe and long glasses, plus an alchemy glass for more intensely flavoured drinks.

Design is at the heart of NUDE. Their portfolio of glassware is designed by a pool of leading international talents. NUDE is always at the forefront of innovative ideas and develops dynamic collaborations with a wide roster of artists and designers. NUDE prides itself on being brave, non-conformist, and individual, our products delivering a level of quality and imagination that is unparalleled.

The mastery and craftsmanship of handmade glass is a signature of NUDE. NUDE prides itself in its artisanal approach to glassware, specialising in handmade, pure crystalline glass, be the pieces blown, or press-blown. With 350 Master blowers, NUDE continues to handmake much of the world's most acclaimed glassware.